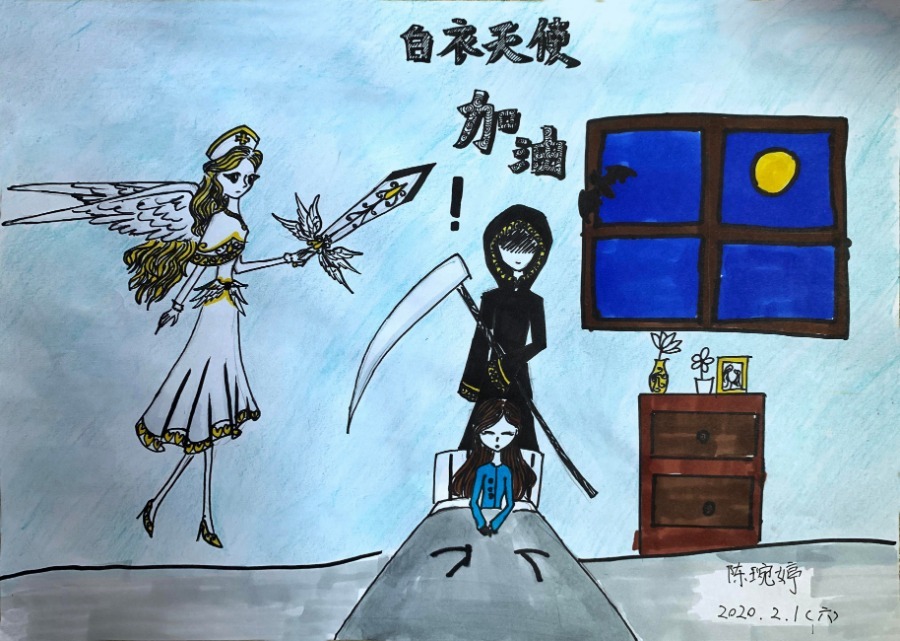 [Photo provided to Chinaculture.org]
Due to the outbreak of the novel coronavirus, the 2020 spring semester for Chinese schools has been postponed. But students can still continue their studies in various ways while staying at home.
Children who are members of the youth palace of Beijing's Dongcheng district managed to create dozens of paintings and posters to convey their attitude towards the fight against virus.
Fuelled by imagination and creativity, these artworks display warmth as well as strength. The messages delivered by the kids are multifaceted. We can feel their determination that the epidemic will be soon be defeated, we can also see their admiration and gratitude for all the medical workers, who play a vital role in this battle.