Music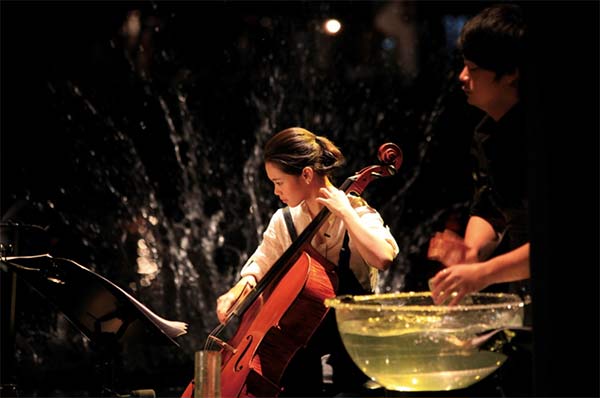 A scene from Chinese musician Tan Dun's Water Heavens. [Photo/waterheavens.org]
Tan Dun's Water Heavensin Shanghai
Water Heavens: A Drop of Water Falling from the Apex, a fusion music performance conceived by Oscar and Grammy Award-winning composer Tan Dun for strings, water, pipa and human voice, will run at the Shui Yue Tang Performing Hall in Zhujiajiao, an ancient water town on the outskirts of Shanghai, from Nov 30- Dec 28.
"In Water Heavens, where water takes center stage, music can be seen and architecture can be heard," the composer was quoted as saying.
On a water-filled stage, first comes Bach's dialogue with Buddhist monks, and next rock 'n' roll blasts out, then gives way to strings and pipa duets, accompanied by water percussion, followed by Buddhist chanting.
If you go:
19:00, Nov 30- Dec 28, No. 3 Caogangtan, Xijing Jie, Zhujiajiao Old Town, Qingpu district, Shanghai上海市青浦区朱家角西井街漕港滩3号