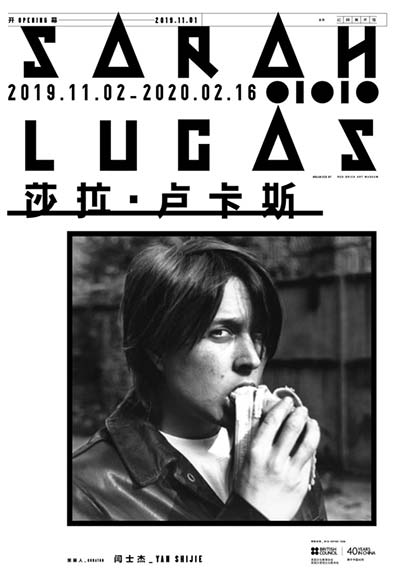 Poster for UK artist Sarah Lucas's China solo [Photo provided by Red Brick Art Museum to chinadaily.com.cn]
Avant-garde UK artist Sarah Lucas's China solo
Sarah Lucas, the avant-garde UK artist internationally acclaimed for her humor-packed creations — themed on gender, death and sexuality — realized through everyday objects, is holding her largest museum solo to date in Asia at the Red Brick Art Museum in Beijing.
Aside from a number of her landmark pieces, such as Au Naturel,chronicling her glittering 30-year career, the show also highlights a roster of the artist's new creationsmade of locally found objects during her residency in the Chinese capital.
In 2015, Lucas was chosen as the only artist to represent the UK at the 56thVenice Biennale.
The exhibition runs until Feb 16.
Click here to learn more.
If you go:
10:00-17:30, Tuesday to Sunday. Red Brick Art Museum, Hegezhuang, Cuigezhaung village, Chaoyang district, Beijing. 8610-8457-6669北京市朝阳区崔各庄乡何各庄红砖美术馆