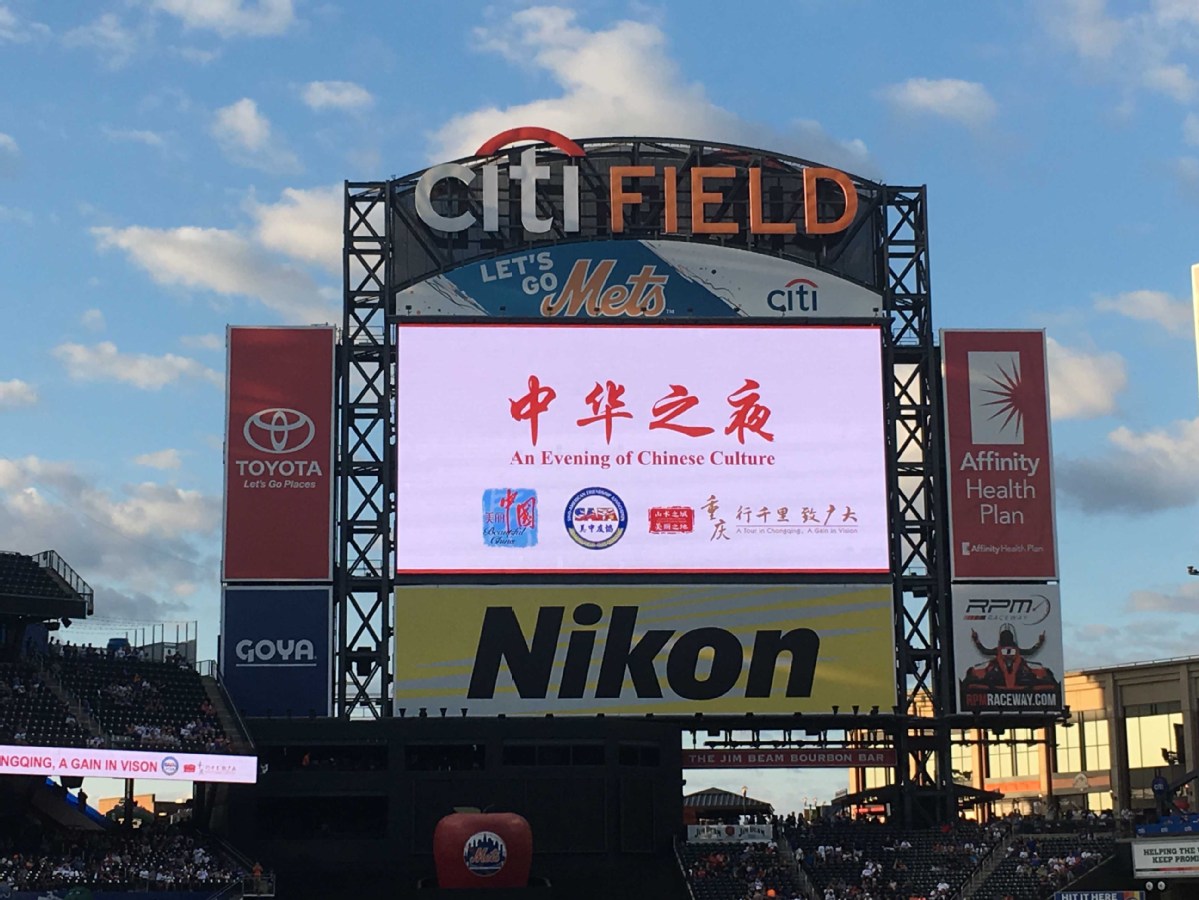 [Photo provided to China Daily]
NEW YORK-- In a sold-out Major League Baseball (MLB) game here on Saturday, the home field of New York Mets turned into a spectacle of Chinese culture.
Ahead of the game between the Mets and the Atlanta Braves, fans of both teams gathered at the entrances of the Citi Field, ogling an array of photos showing natural and cultural heritage sites in China. Many helped themselves to the brochures and souvenirs.
As the players were warming up, the beauty of China's sceneries and culture lit up every screen. Then these LED screens around the stadium illuminated the faces of the crowd, inviting them to visit China.
The 12th annual event of "An Evening of Chinese Culture" culminated when Chinese Consul General in New York Huang Ping, who appeared on the field in a Mets jersey, threw the "ceremonial first pitch" to kick off the game amid a volley of cheers and applause from the frenzied crowd.