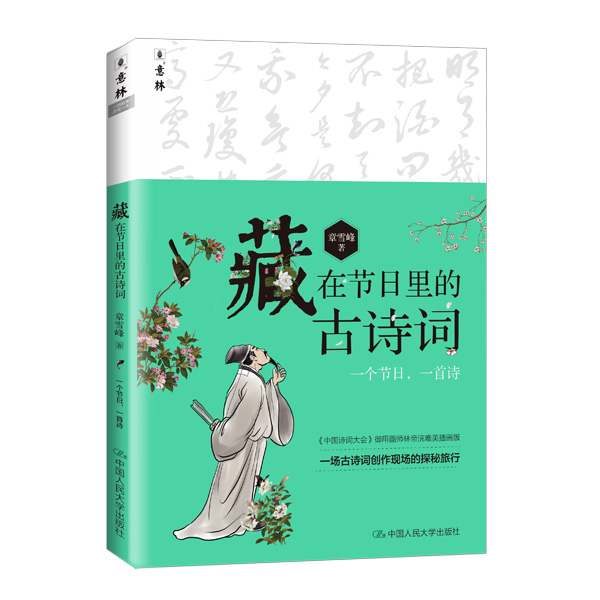 The cover of Ancient Poetry Hidden in Traditional Festivals. [Photo provided to China Daily]
For those under 18
The Collection of Yin Jianling Classical Works for Children published by the Encyclopedia of China Publishing House is an anthology of Yin's literary creations spanning 30 years.
The publisher redesigned and commissioned new illustrations for the collection. Ranging from essays, novels, short stories, and aimed at readers below 18, the collection is comprised of five book categories-for younger kids, for teenagers, about the good old days, adolescence and affection for family and kin.
Surviving ancient festivals
The book, Ancient Poetry Hidden in Traditional Festivals, by history writer Zhang Xuefang, introduces through ancient poems 16 traditional festivals, some still being observed as they were 1,000 years ago. Others have faded and been forgotten, but the poems about them are remembered, and the poems explain them in detail.
Zhang is good at telling stories in a cheerful tone, and unveiling the secrets that lie between the lines.
Traditional festivals carry with them Chinese memories, rituals, and ideas that have been passed down for thousands of years that remain unchanged. Zhang believes poems and songs from the ancient times on the festivals and their celebrations contain information that helps to decode Chinese genes.
The consistency of the Chinese language, especially in written form, enables Chinese people to connect with their ancestors and carry on the cultural traditions in their daily lives.