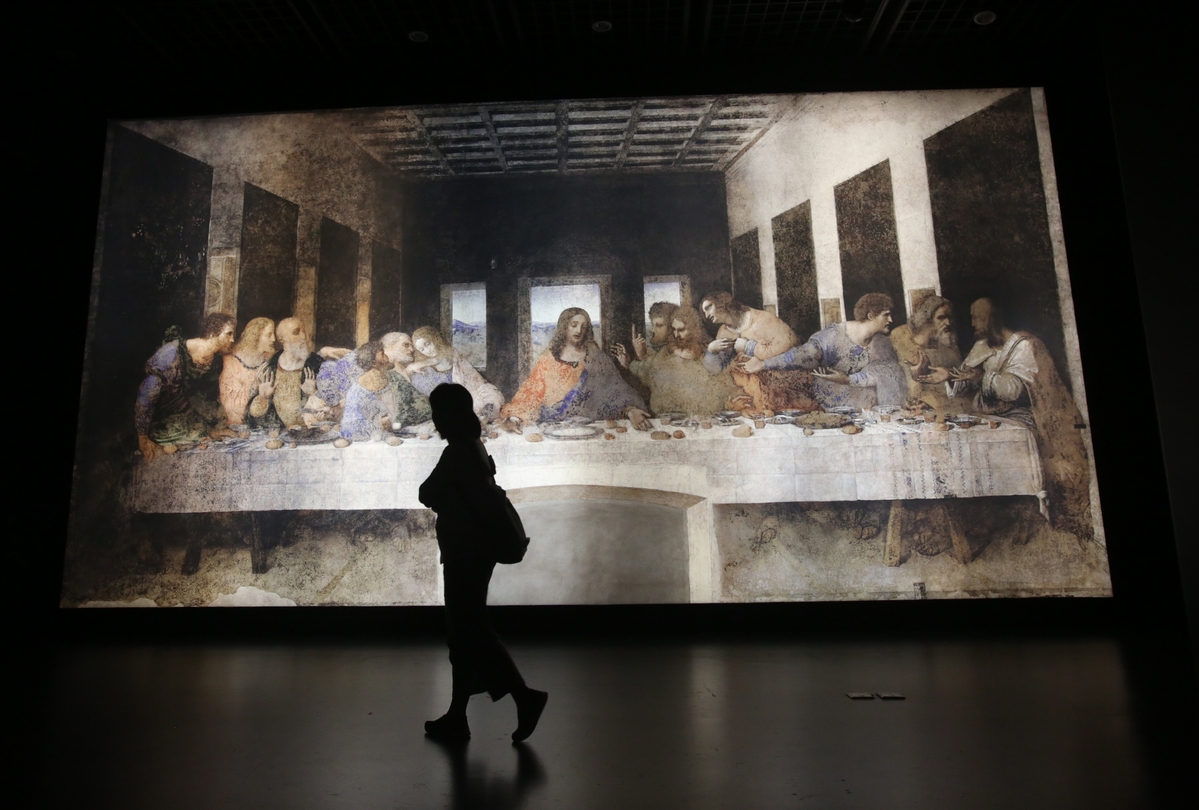 [Photo by Zheng Erqi/chinadaily.com.cn]
The exhibition Leonardo Opera Omnia is on show at the Guangzhou Library in Guangzhou, capital of South China's Guangdong province; it opened June 3 and runs to June 22. The exhibition is co-hosted by the Consolato General d'Italia Canton and the Guangzhou Library is one of the stops on its world tour to commemorate the 500th anniversary of the death of one of the most significant men of the Renaissance, Leonardo da Vinci.
The exhibition presents high-quality reproductions of 17 pieces of Leonardo da Vinci's classic works of art, which are at some of the world's top museums, such as the Louvre, the Uffizi Gallery and the Vatican Museums, through high-definition photography and simulation of the originals using technology.