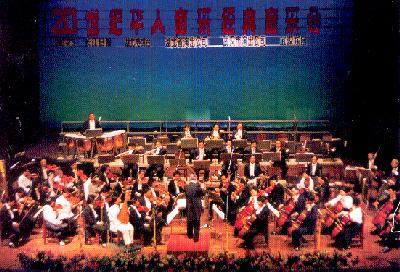 Wuhan Symphony Orchestra
Wuhan Symphony Orchestra was set up in January 1993 on the basis of the former Wu Han Opera and Dance Drama Symphony Orchestra.
Since its founding I early 1950s, the famous works have been performed of Mozart, Beethoven, Schubert, Tchaikovsky, Dvorak, Bizet, Mosorsky, Branhms, in cooperation with domestic and foreign conductors Li Delun, Yan Liangkun, Han Zhongjie, Thomas M. Sleeper (US), Jay Lates (US), Victoria Bond (US). In recent years, the orchestra has held special philharmonics in the city of Wuhan for the commemoration of the 200thbirthday of anniversary of the passing of Mozart, and two concerts of Chinese Classical Music in 20thCentury, four concerts of European Classical Music in 19thcentury as well.
The leading artists owned by the orchestra are Mei Duxin (first grade conductor with the representative work of concert of World Famous Music, Concert of Chinese Classical Music in 20thcentury), Zhao Lili (1stgrade actress with the representative work of opera Loving to China, Venus), Huang Huailang (1stgrade performer with the representative work of piano accompaniment The Pearl of the East, The Rhythm of Dragon Boat).
Address: No. 1801, Jiefang Ave, Hankou district, Wuhan, Hubei Province
Post code: 430010
Tel: (027) 82428266
Fax: (027) 82420716