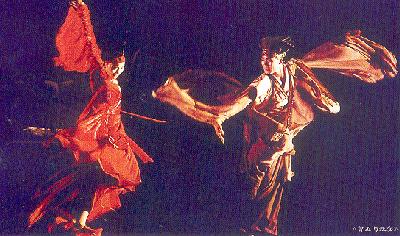 The Neo-Classic Dance Company
The Neo-Classic Dance Company was founded in March 1976 by Liu Feng-Shueh and a group of dedicated students. After much study, creativity, and many performances, the troupe has been able to use modern knowledge and idioms to express not only traditional spirit but also contemporary trends. The troupe's founder Liu Feng-Shueh was the first Ph D. of Dance in Taiwan, and has devoted her entire life to teaching, creativity, performance, research and arts administration for 50 years. She won acclaim from the Congress of Research on Dance (CORD) in the USA as an outstanding scholar of dance in 1977. Liu Feng-Shueh has choreographed more than 110 dances.
The Neo-Class Dance Company has performed in the Chinese hinterland as well as toured to the United States, Austria, Germany, France and Singapore.
Website:   www.neo.org.tw
Address: 4F, 24-3, Section 3, Shin-Sheng South Road, Taipei, Taiwan
Tel: 00886-2-3914204
Fax: 00886-2-3632065