http://www.bda.edu.cn/
Tel: 86-10-6893-5678
Fax: 86-10-6893-5678
E-mail: bibi@bda.edu.cn
Address: No. 19 South Minzu Xueyuan Road, Haidian District, Beijing
Post Code: 100081
The Beijing Dance Academy (BDA), founded in 1954, is an institution of higher education under the Ministry of Culture.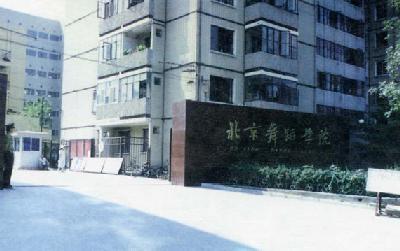 Beijing Dance Academy
Duties and tasks: The duties and tasks of BDA are: provide senior-and middle-grade performers for artistic organizations directly under the Ministry of Culture and choreographer-directors, teachers theoretical personnel and dancers for artistic organizations of various kinds; do dancing-related research work; be in charge of the Taoli Cup competition for dancing and art colleges and schools and ballet competitions; and be in charge of the affiliated dancing school.
Establishment: BDA has Choreographer-Director Department, Social Education Department, Historical Theory Department, Department of Social Sciences, Department of National Dances, Folk Dance Department, Ballet Department; Music Department, information and Data enter, Performing and Video Center, Research Center of Dancing Science, journal, General Office, Foreign Affairs Office, Department of Student' work, Dean's Office, affiliated dancing school and a youths' dancing troupe.
Major achievements: BDA has been awarded with state and provincial-level prizes for the following projects: Snake Dance; ode to Slaves; appraisal of 100-mark reexamination system; DS-All testing machine; nutrition-balanced dinner and standard for nutrition for dancing students; research and making of new type of ballet shoes; and selecting and maturity of dancers.