Address: No.9, Huguosi Street, Western District, Beijing
Post Code: 100085
Tel: (86-10) 66180351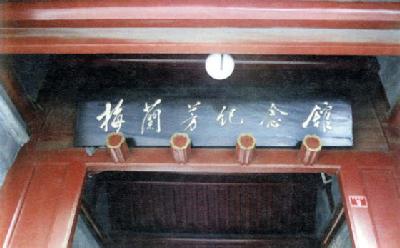 Inscriptions written by Deng Xiaoping for the Mei Lanfang Memorial Hall
The Mei Lanfang Memorial Hall, founded in 1985, is a relics exhibition institution under the Ministry of Culture.    
Duties and tasks: To protect and catalogue stored relics and materials in the hall and to hold exhibitions related to the memorial hall and the art of Peking Opera.
Establishment: The memorial hall includes the General Office, Data Office and Display Room.