Address: No. 64 Donganmen Street, Beijing
Post Code: 100006 
Tel: (86-10) 65134115 65134117 Fax: (86-10) 65134116
The Chinese Children's Art Theatre (CCAT, founded in 1956, is an artistic performing institution under the Ministry of Culture.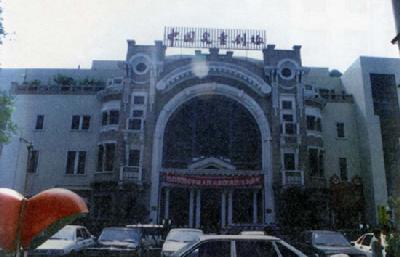 Chinese Children's Theatre
Duties and tasks: Provide performances of children's plays to serve the children throughout China; and do research in the artistic theory of children's drama. The Chinese Children's Theatre under CCAT is also engaged in providing services in film and video show, various children' entertainment activities, and open a certain part to the society The audio pub fishing house publishes recording and video-taking services. The stage electronics service department mainly makes and sells stage electronics equipment and contracts to install stage equipment. And the affiliated children-s art school provides enlightening artistic education to children of school ages. Establishment: Under CCAT there is Performing Art Department, Art Office, Social Liaison Department, Performance Management Department, Administrative Department, a theatre and an audio publishing house.
Major achievements: Since 1978, the following plays of CCAT have won prizes at ministry or provincial levels:Little Newspaper Seller; There's Such A Small Yard; Strange 101; Teacher Who Can Catch Cicada; Tietie; I Ask You, Water Mellon; Young Lady Follow Me; Song of Good Friends; Xige; and Shining Stars.