Address: N0.39 East Mianhua Alley, Dongcheng District, Beijing
Post Code: 100710 
Tel: (86-10) 64013688 FAX: (86-10) 64014976
The Central Drama Institute (CDI), founded in 1950, is an institution of higher education under the Ministry of Culture.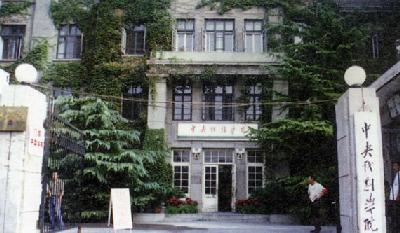 Central Drama Institute
Duties and tasks: The duties and tasks for CDI are: train specialized personnel in performance, directing, stage art, drama theory and playwright; and do research work handed over by related departments. Establishment: CDI has Director Department, Performance Department, Department of Stage Art, Department of Drama Literature, Department of Common Training, Research Institute, Library, Editors' office, President's Office, Department of Students' Affairs, Foreign Affairs Department, Dean's office and Department of Practice.
Major achievements: Major achievements of CDI which have won Prizes since 1978 include:History of dramas in Western Europe, Theoretical Research and Building up of Teaching Materi3ls, Research in Teaching of Directing and Directing Art; Alley in Rain,andStory of Sangshuping