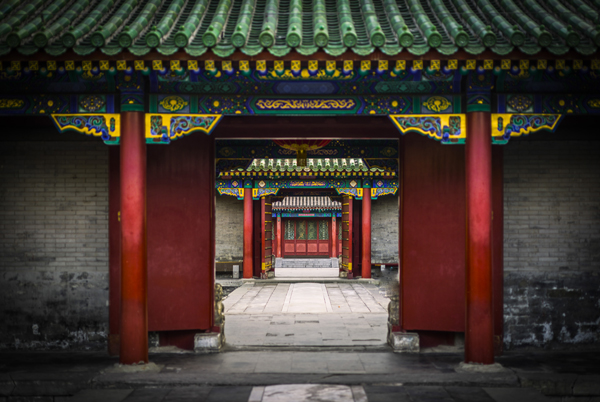 Prince Gong's Mansion, witness to the history of China's Qing Dynasty. [Photo provided to China Daily]
Palace holds a tale of ambition, power and humiliation
If there is one animal that best captures the cultural differences between China and the West, it is the bat. The winged, mouse-like, nocturnal animal was portrayed as a spy in an English textbook story I read in middle school. But then, 20 years on, as I, an English language student, rediscovered the beauty and nuances of my own cultural heritage, I realized that bat was worshipped by my ancestors.
The reason is simple. In Chinese, the word for bat is a homophone of the word for blissfulness or felicity. When this pronunciation-based association emerged is unknown, but throughout the 17th, 18th and 19th centuries it had become so popular as to enjoy a visual domination in lives both privileged and ordinary.
It took a casual visitor like me five minutes to recognize that, once stepping into the sumptuous garden abode known as Gong Wang Fu, or Prince Gong's Mansion, inside the Second Ring Road in Beijing, just northwest to the city's axle. First built in the late 18th century, it is today the best preserved mansion for any prince from the Qing Dynasty (1644-1911), China's last feudal dynasty.
The mansion features a bat pond, a bat hall and numerous colorfully painted, bat-inspired architectural details. Both the pond and the hall resemble a bat with extended wings in the aerial view.