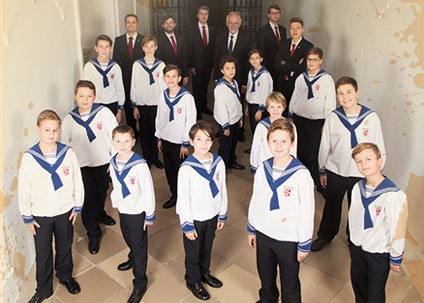 [Photo/chncpa.org]
St. Forian Boys Choir from Austria
Founded in 1071, Austria's St. Florian Boys Choir is one of the oldest boys choirs in the world. Many internationally renowned musicians including Anton Bruckner were members of the boys choir.
The production of sacred music is still one of the most important functions of the boys choir. Apart from this, they are also musical ambassadors for Austria everywhere in the world.
The choir will perform in Beijing on June 29, with a wide repertoire ranging from Schubert's An die Musik (To Music) to excerpts from Mozart's The Magic Flute.
Learn more here.
If you go:
7:30 pm, June 29. Concert Hall, National Center for the Performing Arts, 2 West Chang'an Avenue, Xicheng district. 010 -6655-0000.
Tickets: 80-400 yuan