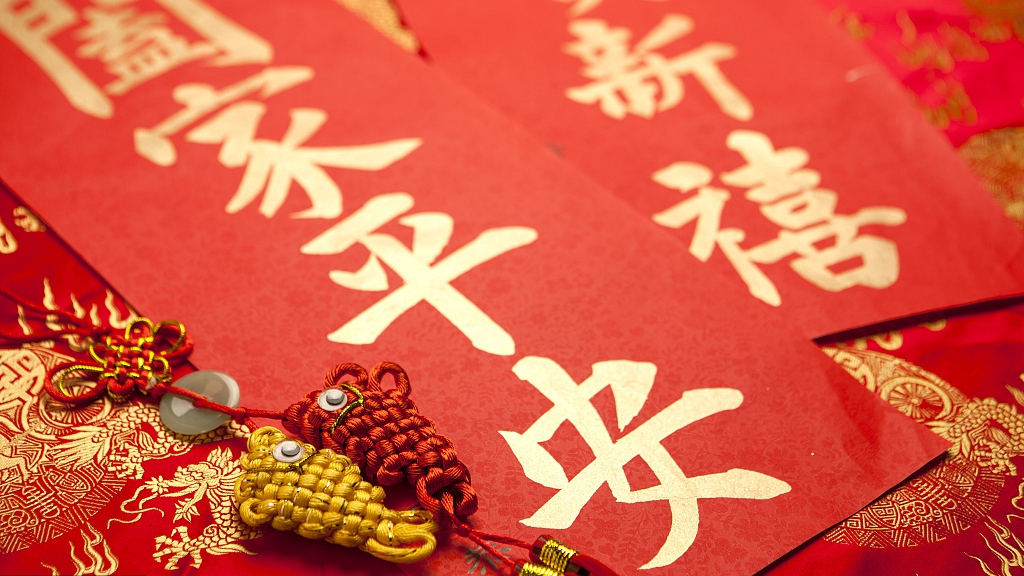 A couplet with lucky words during the Spring Festival [Photo/CGTN]
As the Spring Festival getting close, it's time to do some preparation from now.
Different from other festivals, the traditional Spring Festival lasts more than a month, throughout the second half of La Yue (the twelfth month) and the first half of the Zheng Yue (the first month) of the lunar year.
But what are the special days during this festive period and what do people do on those days? Here are the festival schedule and the related customs.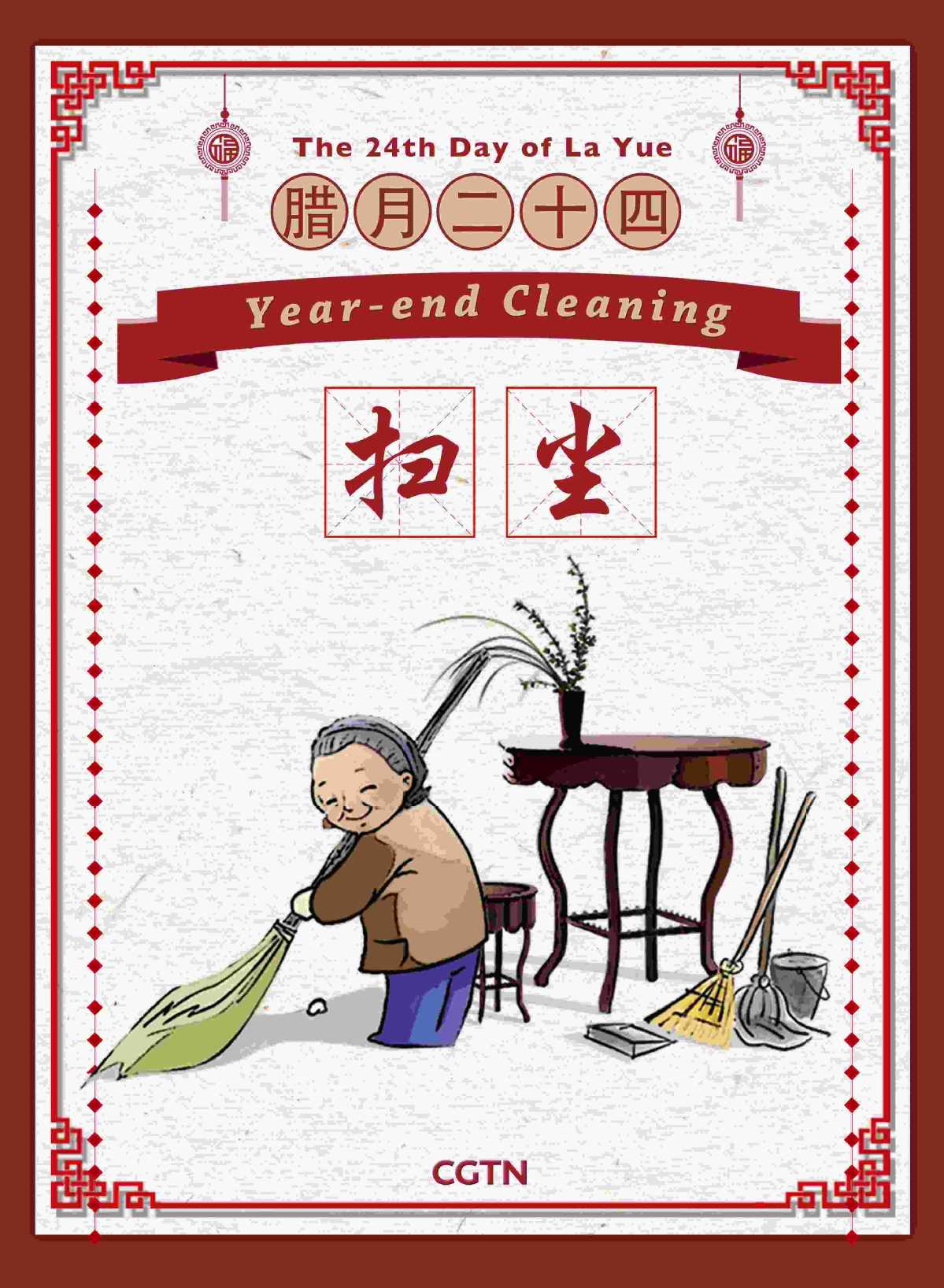 [Photo/CGTN]
The 23rd day of La Yue in north China and the 24th day of the month in south China are the Xiao Nian Festival on the Chinese lunar calendar. Xiao Nian is also called "Little (Chinese) New Year," symbolizing the start of the Spring Festival.
On this day, people usually do house-cleaning. It's said that most of the gods go back to heaven to state their work in the concluded year, so people can do the cleaning without disturbing or offending them.