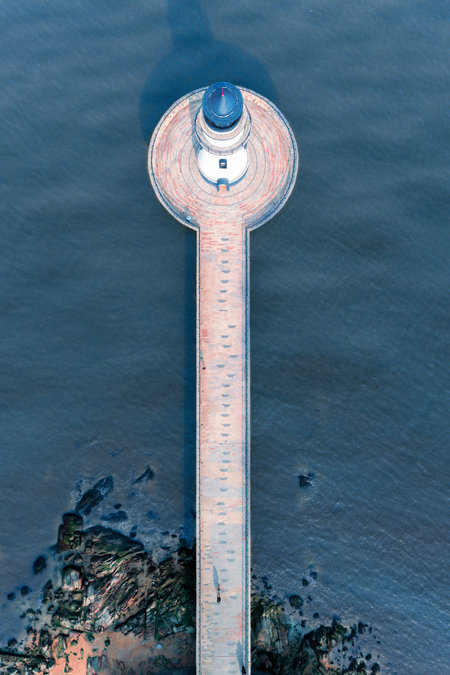 Reached Out, by Zheng H. from Dulwich International High School in Zhuhai in Guangdong province. [Photo provided to chinadaily.com.cn]
An artistic education
Zheng Z, one of the winners, presented a photo featuring a lighthouse on the Pearl River in Guangdong province.
The work not only shows the contrasting beauty of blue and white, but also neat and clean concentric circles made by the lighthouse and its base.
The 18-year-old student gave the photo a meaningful name — Reached Out. As the note on the photo says, "The sea is not the end, it is the beginning of adventure. The lighthouse, the origin, the destination."
This kind of spirit is one of the traits that Dulwich College International tries to cultivate in their students through art and music education.