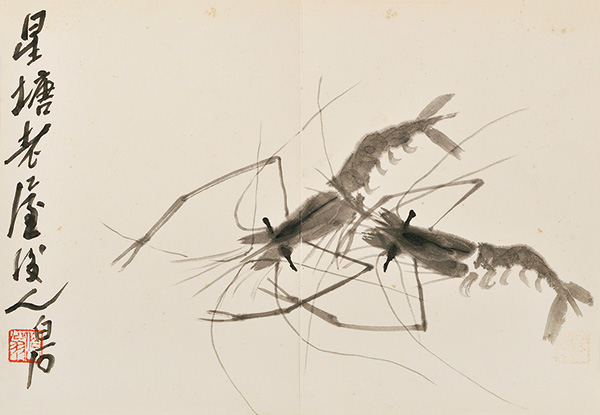 An ongoing exhibition showcases paintings, calligraphic pieces and seal impressions by Qi Baishi.[Photo Provided to China Daily]
Meanwhile, besides frequently exchanging letters, Xu became an avid collector of Qi's artworks; and he spared no effort to promote Qi's art when traveling at home and abroad, according to Hua Tianxue, a senior researcher at the Chinese National Academy of Arts in Beijing.
She says Xu started collecting Qi's works soon after they got to know each other, but Xu never asked for lower prices just because they were friends.
She adds that Xu also introduced Qi's art to other collectors. When Xu traveled and exhibited his own works, he often carried around and showed his collection of Qi's paintings.
Xu had more than 100 of Qi's artworks, which cover almost every motif in Qi's oeuvre.