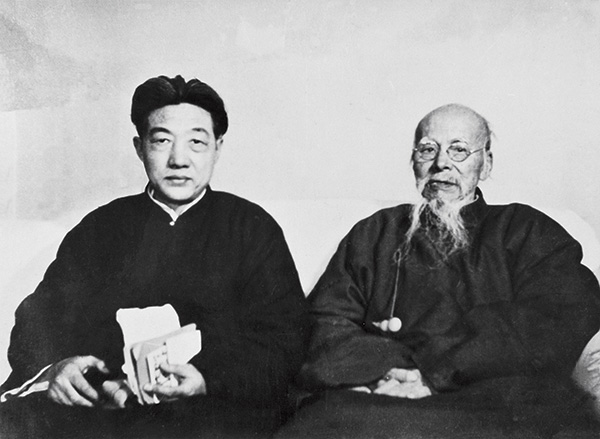 Letters exchanged by Qi and Xu Beihong.[Photo Provided to China Daily]
Xu Qingping says: "Qi was not trained at a formal art college-a key reason why he was discriminated against by the conservatives-while my father had studied at the prestigious Ecole Nationale Superieure des Beaux-Arts in Paris, and had lived in Europe for eight years in the 1920s. Besides, he had also taught at several art colleges after returning to China."
However, Xu Qingping says it was not surprising that the two became friends, because both were talented and appreciated each other. And more importantly, they shared a passion to free Chinese ink painting from rigid, formalist doctrines, and make it more accessible to ordinary people, although they adopted different approaches.
"He (Xu Beihong) was one of the few people who recognized Qi's versatility."
The friendship deepened despite the fact that Xu soon resigned from his post-followed by Qi a short while later-as his reforms at the college sparked conflict between his supporters and the conservatives.