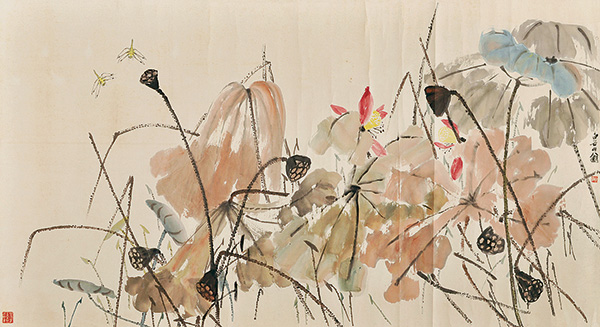 An ongoing exhibition showcases paintings, calligraphic pieces and seal impressions by Qi Baishi.[Photo Provided to China Daily]
Qi at first turned down the offer because of his age and also because of the fear of opposition from conservatives at the school.
Qi, who referred to himself as "an insignificant painter", used to survive doing carpentry in his native rural Hunan province, and had for long been marginalized by Beijing's art circles.
But, Qi was moved by Xu's sincerity, and took up his offer. And they became great friends.
Xu Qingping, 72, the son of Xu Beihong and director of the Xu Beihong Memorial Hall, says it surprised many at the time that a close relationship could be formed between two people who had an age gap of 31 years, and who differed a lot when it came to education and social status.