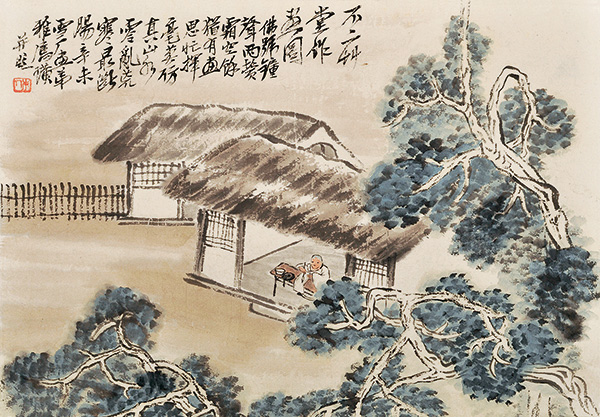 An ongoing exhibition showcases paintings, calligraphic pieces and seal impressions by Qi Baishi.[Photo Provided to China Daily]
The items on display come from the collections of the Fine Art Academy and the Beijing Xu Beihong Memorial Hall.
One of the earliest works on show is Xun Jiu Tu (Recollections of the Past), produced in about 1933, in which Qi painted his own back and left an inscription of how his association with Xu began, and how much he missed the time they spent together.
In the inscription, Qi mentioned Xu, who was then appointed as the head of the Beiping Fine Art College (renamed the Central Academy of Fine Arts in the 1950s), paid several visits to his home in 1928, and persuaded him to accept a professorship at the college.