Gudrun
Hardiman-Pollross
Austria Embassy counselor

      "I do see the 
  development of   more establishments of cultural ties between Austria and Inner Mongolia. 
I'm very much looking forward that we do send some cultural productions so that they can experience a little bit of the Austrian culture in Mongolia."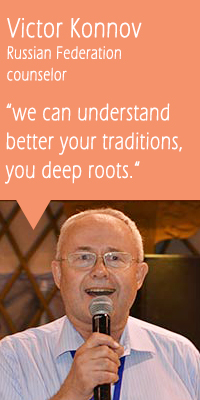 Rafael Damian Deschka
Goethe-Institut China director
"This tour allowed us to experience these bridges, and we can create these bridges between Inner Mongolia and our countries in China.
It was a great experience, and we are going to continue building those bridges. It was a great pleasure."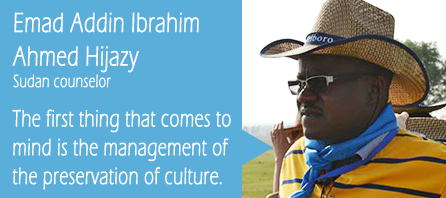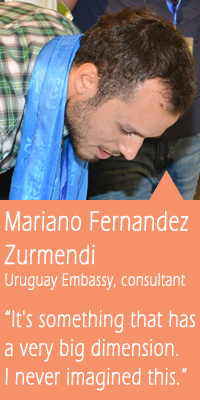 Sulaiman Rabiu
Nigeria Embassy

"Let me join my colleagues in thanking the government of China, that is, the Ministry of Culture and the government of Inner Mongolia and all who participated in making this program a success.
And I can say the government has pride and preserves the culture, especially the ethnic groups."




Sukh-Erdene Dugersuren
Mongolia Embassy first secretary
"I would like to thank the people who put this event together, for their love and enthusiasm for preserving this culture.
The cultural preservation and the culture is most genuine and it's a good thing."