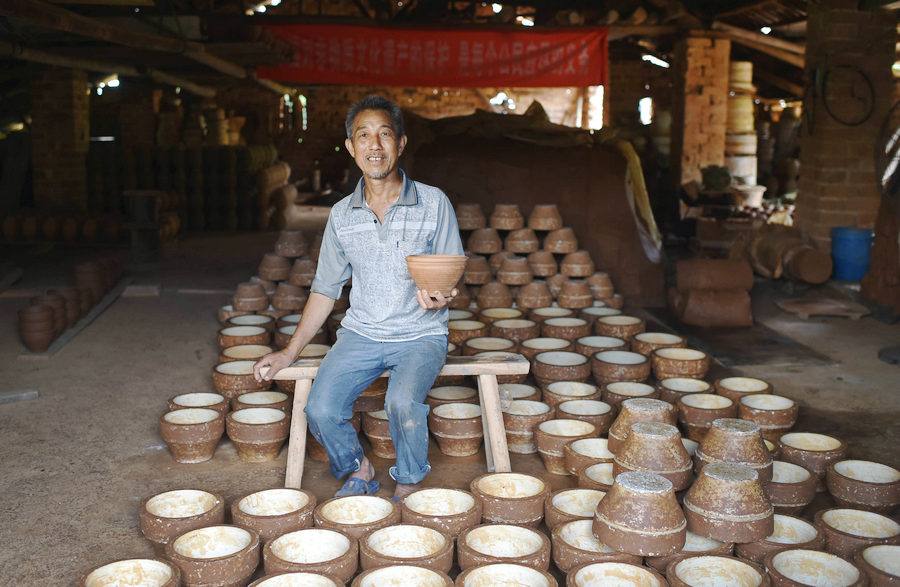 Li Gongming and his clay jars, June 15, 2016. [Photo/Xinhua]
There is a special cuisine in Anren county, in Hunan province, called smashed green pepper in jiao bo. Jiao bo, a sort of clay jar to keep the green pepper, is the key to successfully making the dish. These jars are all from Yangji town. Last century, from the 70s to 80s, most of the clay jar factories were in the town.
As the popularity of kitchenware made from other materials spreads, the demand for clay-made products has being declining.
Sixty-year-old Li Gongming is an inheritor of jiao bo making in Anren. Half a century has passed since he started learning the craft when he was just 11 years old.