Mongolia Embassy first secretary, Sukh-Erdene Dugersuren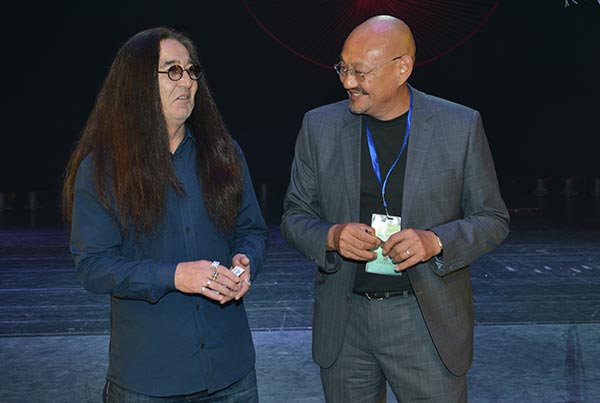 First secretary of Montolian Embassy Sukh-Erdene Dugersuren (right). [Photo/chinadaily.com.cn]
First of all, the government of Inner Mongolia will accept my admiration and compliments for their thought, their effort, and their money put into preserving the culture of these ethinic groups. This is a great job. And now I would like to thank the people who put this event together, thank them for their love and enthusiasm for preserving this culture. And the people on this side of the table, a man who said this, "as much money is spent, it does not mean anything if there are no results." And what I would say, what we have seen during these three days. And the cultural preservation and the culture is most genuine and it's a good thing. Thank you very much again.
Sukh-Erdene's impression of Hohhot
The city is very modern. I thought it was going to be something not this modern. Something more traditional, but now it looks very modern. And I'm proud of my brothers and sisters.