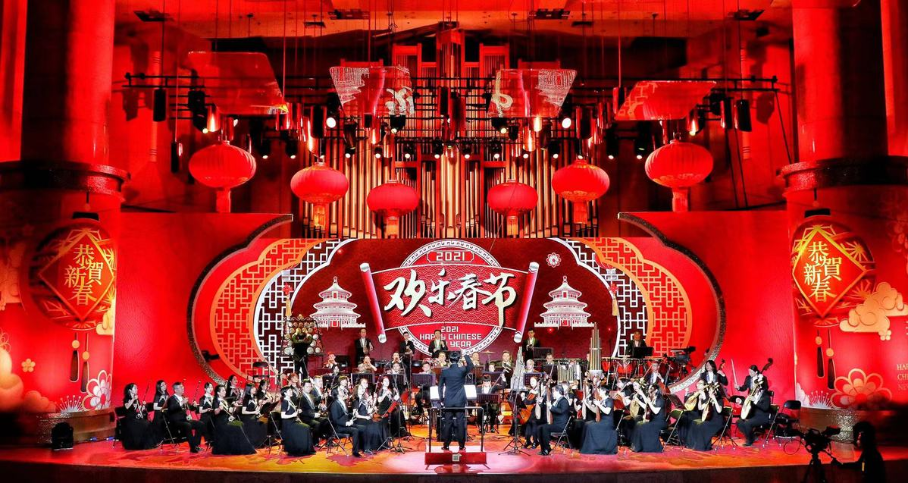 Four concerts will be livestreamed to the countries of Greece, Ireland, Finland and Estonia, as part of the ongoing 2021 "Happy Chinese New Year", an annual global celebration with festivities and cultural events held by the Ministry of Culture and Tourism and China Media Group.
Recorded at the Forbidden City Concert Hall in Beijing, the concerts feature a diversity of programs, including performances by the China Broadcasting Chinese Orchestra, Chinese pipa player Zhang Hongyan, dancer Li Xiang and acrobatic groups.
Folk music and dancing by artists from Ireland will also be featured in the shows, marking the long friendship and ties between two sister cities, Dublin and Beijing, while celebrating the Lunar New Year.