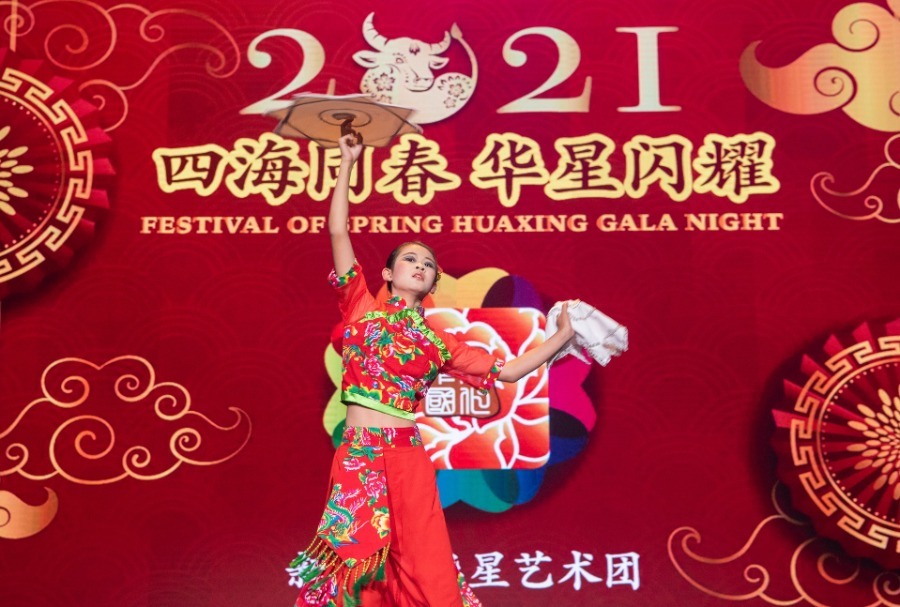 A gala night was staged at SkyCity Theatre in Auckland, New Zealand to celebrate the Chinese New Year on Sunday.
The Festival of Spring Huaxing Gala Night, organized by the New Zealand Huaxing Arts Troupe, was performed by over 300 local artists, featuring singing and dancing performances, symphony orchestra, chorus, and a traditional Chinese Qipao show.
The gala night event was attended by celebrities, politicians and community leaders along with more than 700 audiences from across New Zealand.
Li Fen, president and art director of the Huaxing arts troupe, was excited to see such a big turn-out at the annual event.
"As artists, New Zealand Huaxing Art Troupe would like to show support to the world's fighting against COVID-19 by our performances. We also wish to embrace the Year of Ox with our warmest hearts and best spirits," said Li.