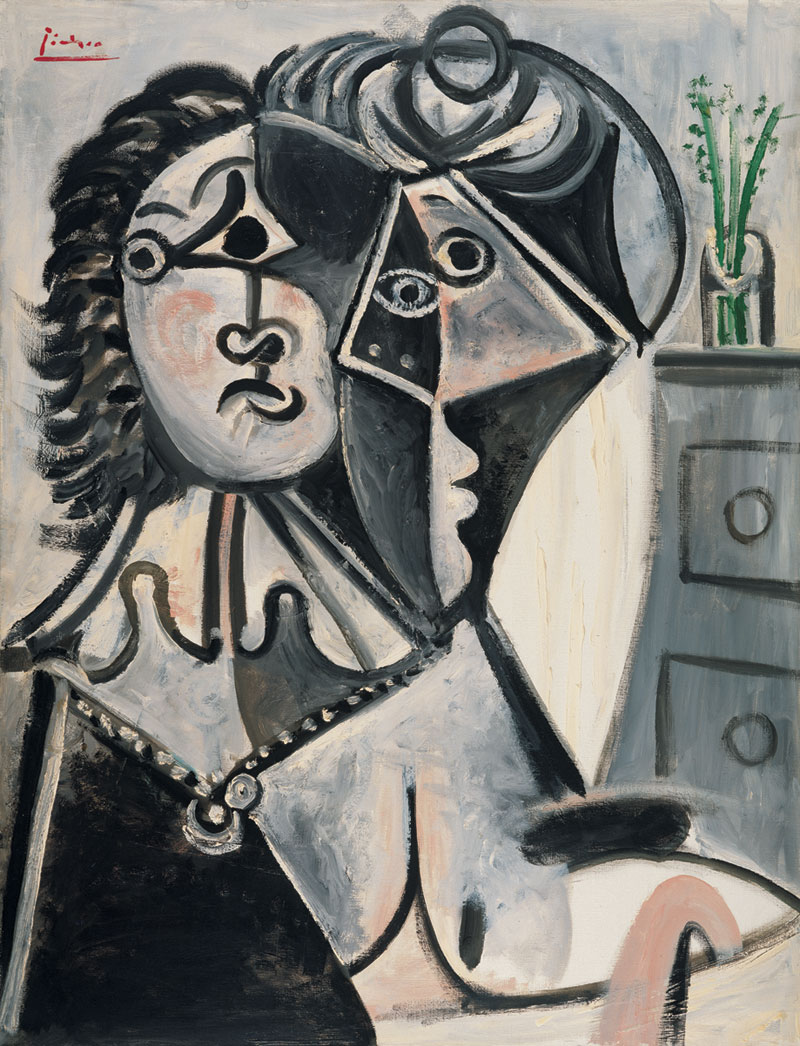 "Man and Woman by a Flower Vase", Pablo Picasso, 1970, oil on canvas
This painting was completed three years before Picasso died. It is dominated by black, white and grey, and the green stalk of the flowers in the vase becomes the finishing touch.
The fascination and contradiction of love and sex is ideally expressed by merging a man and a woman together. They are interdependent physically. The lacing binding them together is just like shackles.
This technique of expression was widely applied in Picasso's later works, considered as his self-reflection.[Photo provided to chinadaily.com.cn]
We recommend: