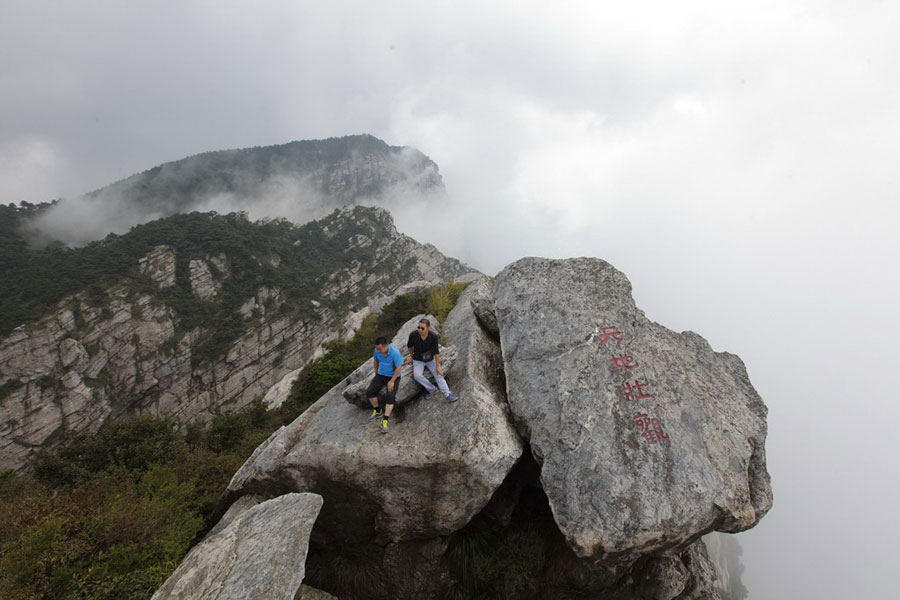 As a unique mountain, Mount Lushan can be best described with the poem:"The true face of Lushan is lost to my sight, for it is right in this mountain that I reside." However, a closer look at its history shows the extraordinary relationship it has had with the progress of Chinese civilization. It is safe to say that Lushan is one of the birthplaces of Chinese civilization.[Photo by Jia Yue for Chinadaily.com.cn]
Situated in the northern part of Jiangxi province, Mount Lushan is one of China's most renowned mountains. Lushan National Park, which was inscribed on the World Heritage List in 1996, is a prominent tourist attraction that lures millions of tourists each year.
Apart from its breathtaking natural scenery, Lushan is the birthplace of Chinese landscape poetry, plus, the famous Lushan Plenum represents its role in China's political evolution. From another angle, Lushan used to be a summer resort for Western missionaries in China, which gave it a reputation for being a place for Western cultural intrusion into China.The heritage that makes up Mount Lushan is so diverse that it is regarded as the national heritage of cultural landscape.
About the photographer:
Jia Yue, 36, who got a bachelor's degree in engineering from Tsinghua University in 2000 and later a master's degree in film studies from Beijing Film Academy in 2005, is now working with Tsinghua university's cultural heritage protection research institute. He is also a lecturer in the school of Photography of Beijing Film Academy.
From 2005 to 2012, Jia organized and completed the systematic visual recording works for dozens of cultural heritage sites, trying to introduce the concept of documentary photography into the cultural heritage protection system and to further explain the value of heritage through visual works.
The relationship between heritage, nature and human beings has been Jia's focal point. The combination of photographic language and historical perspectives is regarded important, which unifies Jia's dual roles as both a photographer and a heritage conservator. What Jia wants to achieve through his shooting is that the historical value carried by the cultural heritage can be felt and absorbed at the highest level.
We recommend:
| | | |
| --- | --- | --- |
| | | |
| Traditional Yue opera "Liu Yi Delivers a Letter" staged in HK | | 72 hours in XIAMEN |