This year marks the 50th anniversary of the founding of the National Art Museum of China.
The museum boasts an immense collection of 110,000 items, which include ancient Chinese painting and calligraphy, modern, folk and Western art. We will present a selection of NAMOC's stored works under different categories.
Part I: The donation from the Ludwigs.
In 1996, German collectors Irene and Peter Ludwig donated 117 Western art works, one of the most important contributions to the museum. The gift includes paintings, sculptures and installation works from such artists as Roy Lichtenstein, Gerhard Richter and David Hockney.
Yang Lizhou, then NAMOC's deputy director, said: "When Ludwig visited China to discuss the donation, he was initially doubtful (there were concerns about a national art museum accepting donations from overseas). I assured him that one quarter of the world's population will support and remember him for his generosity."
See more NAMOC's collections, visit http://www.namoc.org/zsjs/gczp/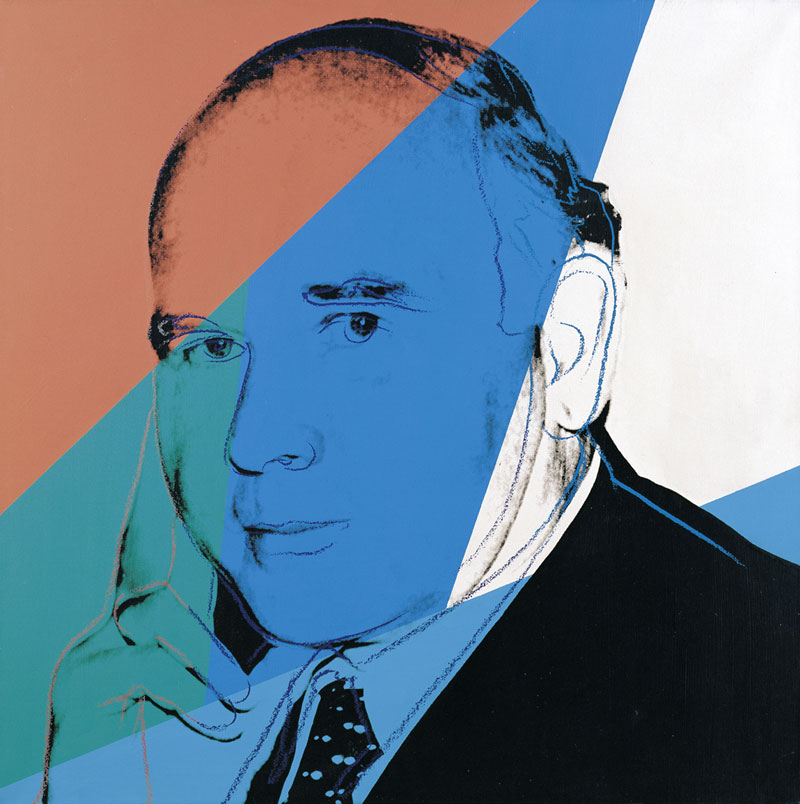 "Portrait of Peter Ludwig", Andy Warhol, 1980, screen printing
Probably the most celebrated figure of Pop Art, Andy Warhol (1926-87) was famous for depicting celebrities.
Household names like Marilyn Monroe and Elvis Presley were distinctively portrayed by Warhol.
This work is one of a series of portraits featuring Peter Ludwig that Warhol painted in 1980.[Photo provided to chinadaily.com.cn]
We recommend: