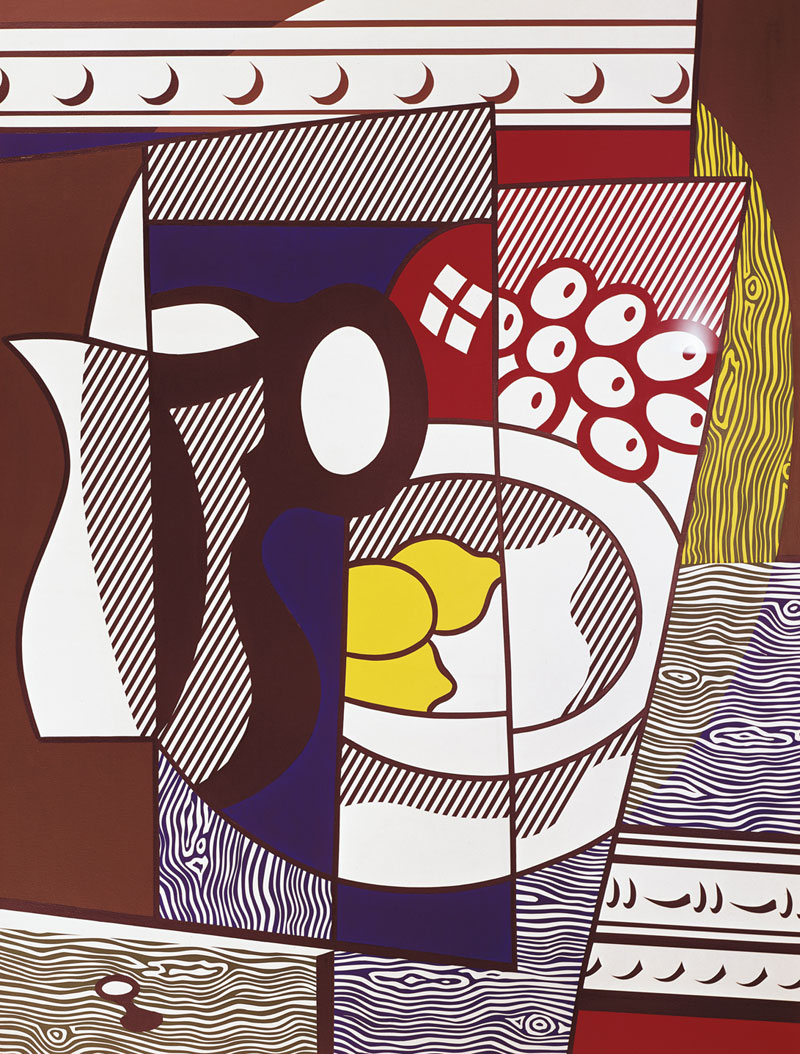 "Cubist Still Life with Lemons", Roy Lichtenstein, 1975, oil on canvas
Lichtenstein imitated the method of overlapping images from Cubisim in this painting.
By using collage, he presented a tranquil life scene: lemons, grapes, and a pot with a handle. Wooden frames of oil paintings are painted on the up, down and right sides of the picture, as if the drawings in the middle are framed. Lines in different color, length and directions embody a strong sense of composition. Even with images lying in layers, the picture looks still plane and decorative.
Lichtenstein liked to take typical patterns in advertisements, cartoons and the art history as samples and source inspiration from works of Pablo Picasso, Henri Matisse and Paul Cézanne. He created his own style from the abstraction and transformation of other masterpieces. Moreover, he often produced impressive work by enlarging parts of popular cartoons together with some words to help people understand.[Photo provided to chinadaily.com.cn]
We recommend: