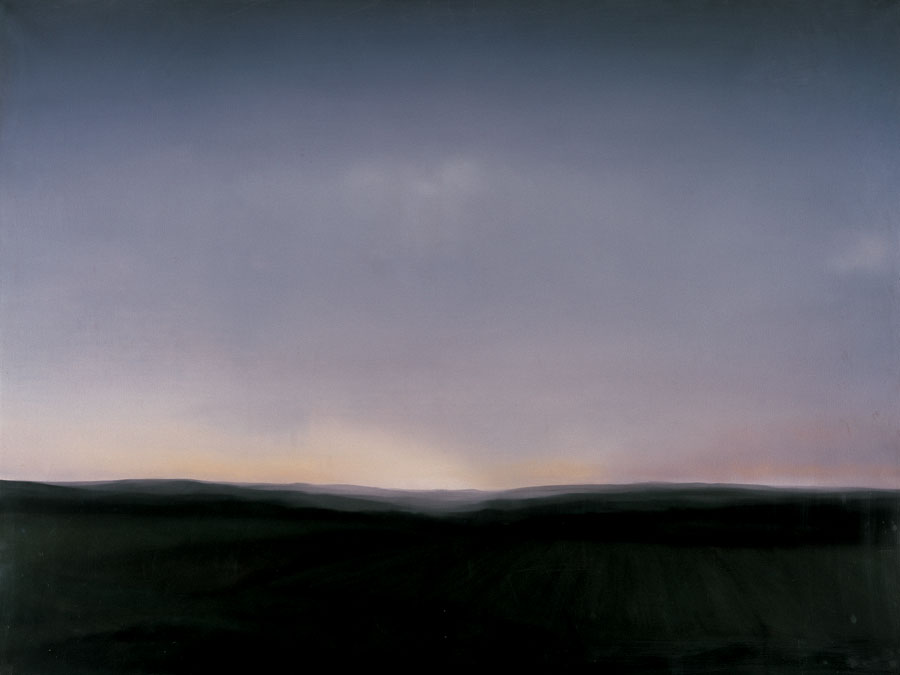 "Eifel Landscape near Hubbelrath", Gerhard Richter, 1969, oil on canvas
Richter reproduced scenes of the Rhine at different times based on a series of photos he had taken.
The painting portrays the extensive landscape of Eiffel. The flat pain remains dark green under the sky, and the plant is covered by thick fog before sunrise.
The sky occupies much of the space in composition, which draws viewers' attention to the gradual changes in the sky's color that is turning from light to blue.
Richter combines the wide composition, endless horizon and the tradition of romantic landscape painting. Instead of symbolism, Richter shows great interest in pursing reality according to photos.[Photo provided to chinadaily.com.cn]
We recommend: