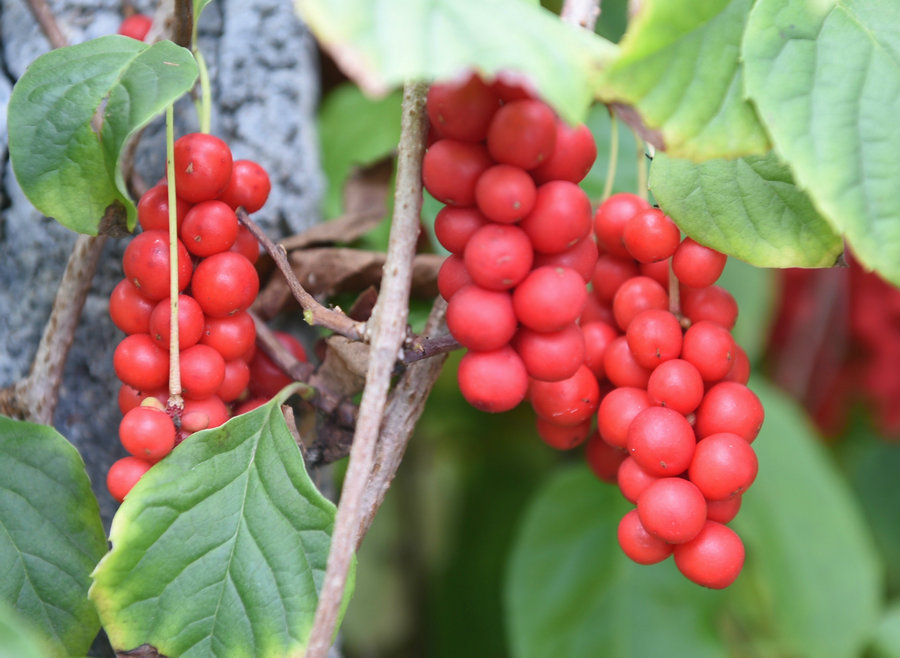 With the arrival of autumn, wuweizi (Schisandra chinensis), a traditional Chinese medicine ingredient, enters its harvest season.
Recently, nearly 80 hectares of wuweizi in Erdaogou village, Sandaogou town of Northeast China's Jilin province, are ushering in a bumper harvest. Local farmers are bustling with activity, carefully picking the red ripe fruits that glisten among the lush green leaves.
Sandaogou, situated on the border between China and the Democratic People's Republic of Korea, is known as the "hometown of wuweizi" due to its significant production of this traditional Chinese medicine ingredient.