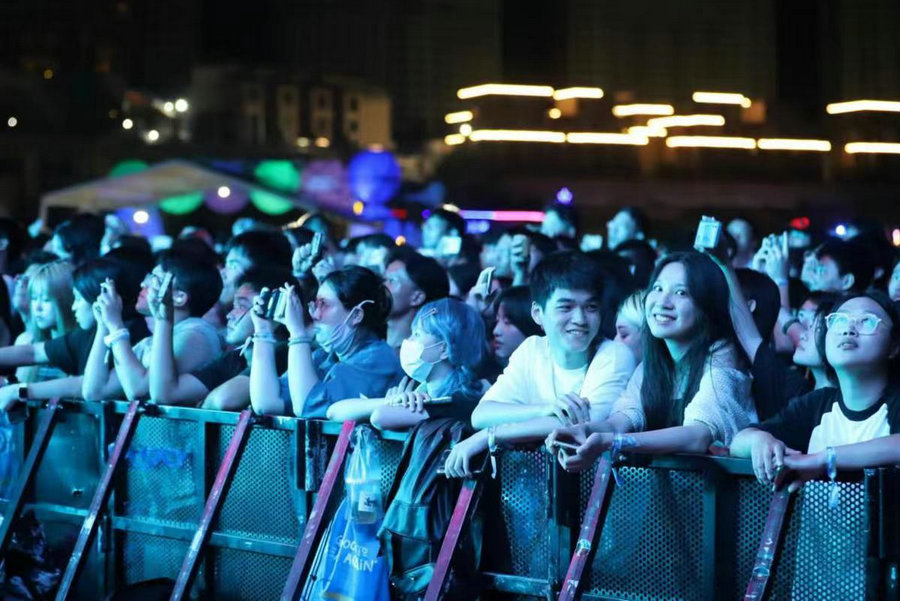 Thousands of people enjoyed rock'n'roll and seafood during a music festival on a beach in Lianjiang county of Fujian province earlier this month.
Dinghai Bay beach, with mountains and ocean, is nicknamed Little Maldives in China. After sunset, the lights went on and several popular bands played music on stage. Many booths offered seafood, Taiwan snacks and creative and cultural products.
About 4,000 people took a part in the event, which was organized by the local government. Participants received discounts on accommodations and shopping with the music festival tickets and visited its 10 attractions free. It's part of the effort to promote tourism and the local economy.