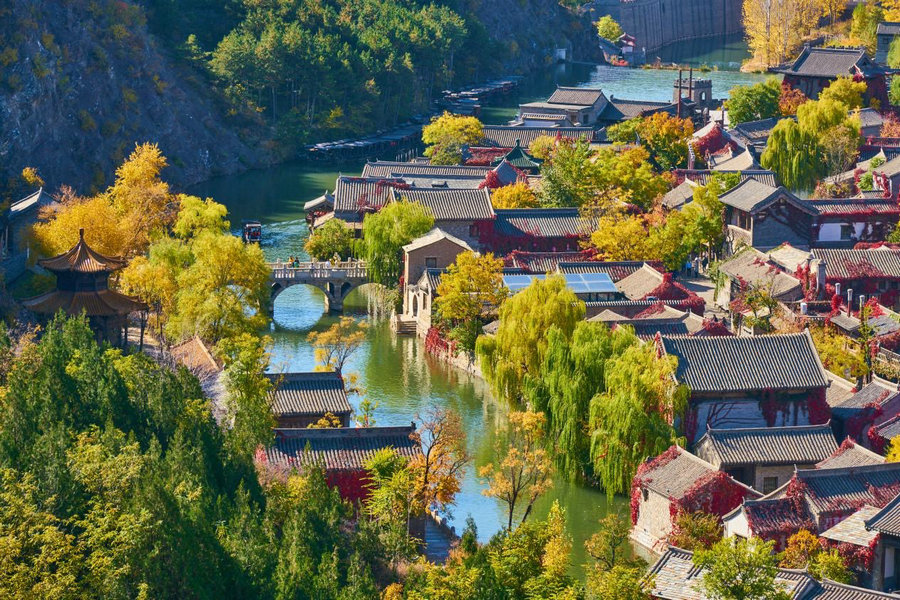 The Beijing Wtown resort at the foot of the Simatai Great Wall in Miyun district, northeastern Beijing, recently rolled out a tourism festival that will last until Oct 30.
Favorable ticket prices are on offer to those wearing traditional Chinese costumes hanfu when visiting the water town during Oct 16-22. Historical scenes featuring ancient culture, figures and events are arranged, and a Chinese-styled festooned vehicle parade, red carpet show and concert performance will be staged during the festival.
An adventure route has been developed for visitors to engage in a treasure hunt, and winners will receive a small prize. Moreover, hanfu stalls and a fair reminiscent of those held centuries ago will make for an immersive experience.