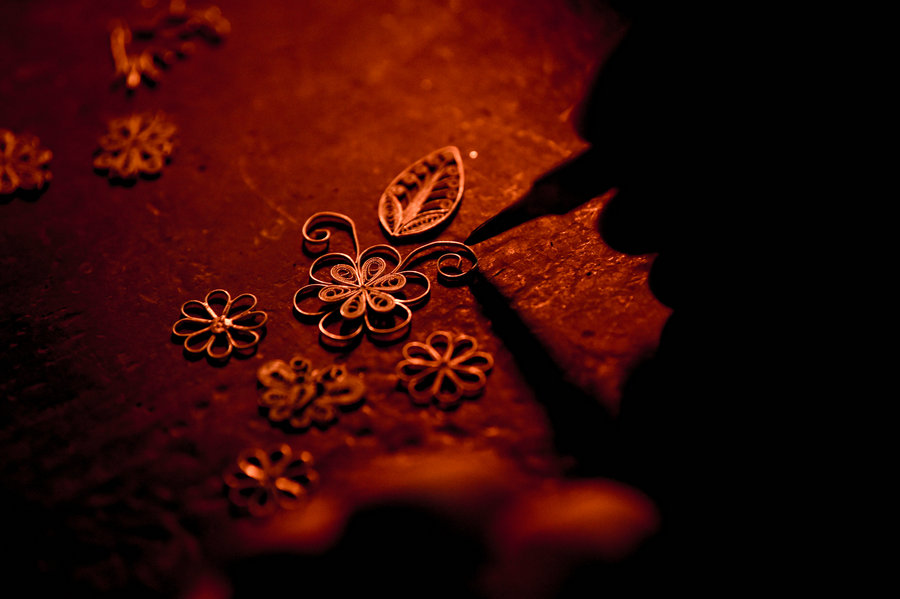 Silver jewelry made by the Miao ethnic group has been boosting rural development in Taijiang county, Qiandongnan Miao and Dong autonomous prefecture, Guizhou province.
The jewelry is one of the brilliant treasures of Miao culture. It boasts exquisite silver jewels and traditional crafts. For more than 400 years, people of Miao ethnic group have stuck to the custom of decorating themselves from head to toe with homemade silver ornaments to enhance their charm and show off their prosperous life. Its forging crafts was included in the third batch of customs added to the national intangible cultural heritage list in May 2011.
Driven by ethnic festivals and the public's increasing passion for silver jewelry, the local tourism industry has developed quickly in recent years. To achieve further development, Taijiang county has worked to develop the ethnic folk handicraft industry. According to the local Cultural and Tourism Bureau, there were 102 enterprises making silver jewelry by the end of 2021. Their total output value reached more than 100 million yuan($13.68 million) and created 3,000 jobs for villagers, laying a solid foundation for the county to promote rural revitalization.
Wang Jin contributed to this story.