As of 10 pm on Saturday, China's summer box office revenue had surged past 20 billion yuan ($2.78 billion), a new record high for summer box office sales in the country.
From a pre-pandemic high of nearly 17.8 billion yuan in 2019, China's summer box office revenue has rocketed to a new level of 20 billion yuan, injecting more confidence into the recovery of the Chinese and global film industries.
China's summer movie season runs from the beginning of June to the end of August. Analysts attribute the strong performance of this year's summer movie period -- the first since China adjusted its pandemic control measures -- to the recovery of cultural consumption, including movies, from the impact of the pandemic, a diversity of film genres and themes, and overall higher quality than previous years, satisfying a diverse range of viewing demands.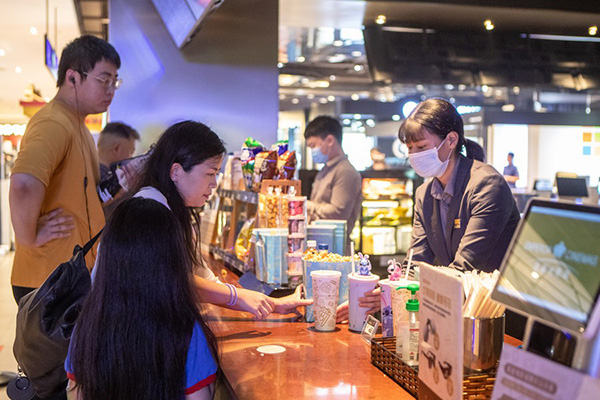 Yu Chao, deputy general manager of Beijing's Capital Cinema, said his most prominent impression of this season was the number of standout films.
According to film data platform Beacon, as of Sunday morning, crime films "Lost in the Stars" and "No More Bets" ranked first and second in the summer box office chart, with 3.5 billion yuan and 3.3 billion yuan, respectively.
They were followed by mythological epic "Creation of the Gods I: Kingdom of Storms" and reality-themed film "Never Say Never," with box office receipts of 2.4 billion yuan and 2.2 billion yuan, respectively.
The animated historical film "Chang'an" ranked fifth with nearly 1.8 billion yuan. Yu was particularly impressed with this film. "The exquisite production exceeded expectations, sparking a craze for Tang poetry and traditional culture and attracting audiences of all ages," Yu said.
Such box office results are seen as a healthier and more stable situation than previous years when one film would dominate. The overall quality of the films this season is considered higher when compared to previous seasons.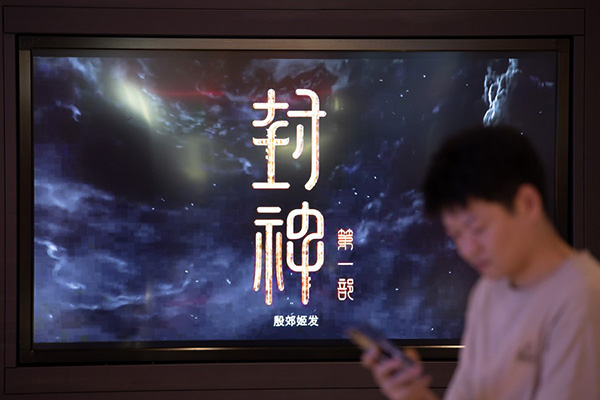 Chen Xuguang, director of Peking University's Institute of Film, Television and Theatre, believes that the standout feature of this summer season is the richness and diversity of film types and themes "rather than simply focusing on films targeting the student group as in the past."
There were films based on myths and history, such as "Creation of the Gods I: Kingdom of Storms" and "Chang'an," which allowed people to experience traditional culture. There were also reality-themed films like "No More Bets" and "Never Say Never," which serve as a "window" to the real world, a common characteristic of realistic movies, and help audiences gain a better understanding of society and how to protect themselves.
"Chinese filmmakers, having gone through the pandemic, are paying more attention to film quality, and have produced a number of excellent domestic films, as screened this summer," said Chen. With a large number of film viewers in China, he believes that film genres should be as diverse as possible. "We are not afraid of having no audience, but we fear that there are not enough good works."
As of Saturday, the Chinese film market's daily box office revenue had exceeded 100 million yuan for 67 consecutive days, setting a new record. Chen Jin, a data analyst at Beacon, said this stable box office performance lays a solid foundation for market recovery and the film industry is showing clear signs of rapid recovery.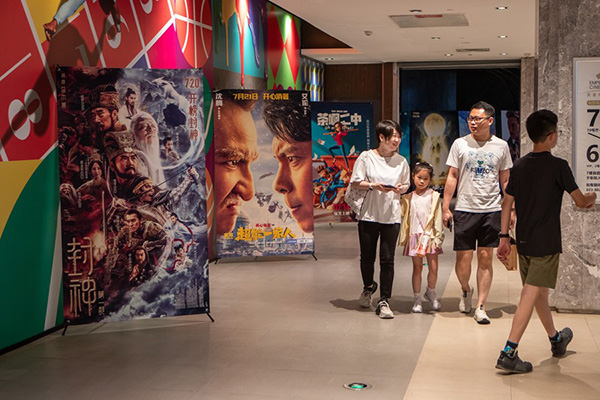 The total number of cinema screenings during this summer movie period has reached 33.7 million as of Sunday afternoon, a record high.
The top six earners this summer are all domestic productions, accounting for about 70 percent of the total summer box office earnings. Films "Meg 2: The Trench" and "Transformers: Rise of the Beasts" are ranked seventh and eighth with box office earnings of 804 million yuan and 655 million yuan, respectively.
"Without a doubt, whether it's audiences or each aspect of the film industry, everyone has more confidence in the Chinese film market after this summer season," Chen Jin said.