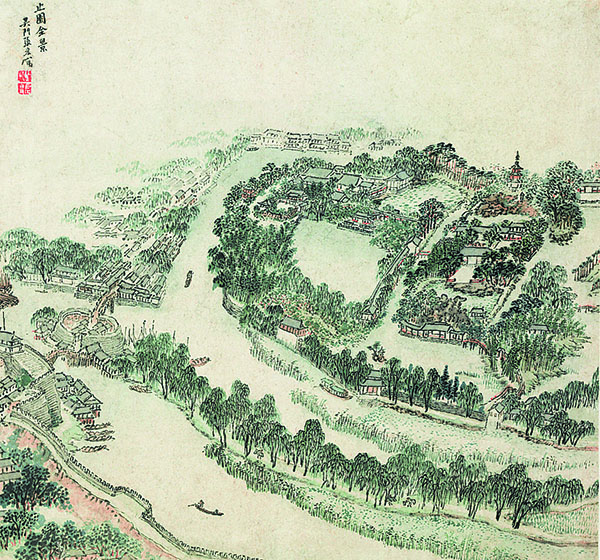 How decades of research led to the rediscovery of one of the greatest gardens in Chinese history, Yang Yang reports.
In a storage room in a museum in the United States, in the 1950s, a collection of Chinese landscapes painted by Zhang Hong in 1627 — The Zhiyuan Garden Album — quietly awaited its destiny. The 20 leaves featured a garden called Zhiyuan. The museum was considering the album for purchase until a young visitor introduced it to the world, realizing a dream that had haunted him for decades — the rediscovery of a garden that had long vanished — and starting a period of cooperation that would transcend time and space.
James Cahill, who would later become a recognized authority in Chinese art, was a postgraduate student at the University of Michigan at the time he saw the album, before it was split into separate folios and sold to different collectors.
At first, he did not pay it much attention. As a student of Chinese art, he understood that Zhang's paintings did not conform to orthodox Chinese standards of good composition or brushwork.
As Cahill explained, during a lecture at an exhibition to mark the regrouping of the separated leaves at the Los Angeles County Museum of Art in 1996, it was not until a few years afterward that he realized that the 17th-century artist had sacrificed strong composition and brushwork to pursue "a kind of visual truthfulness".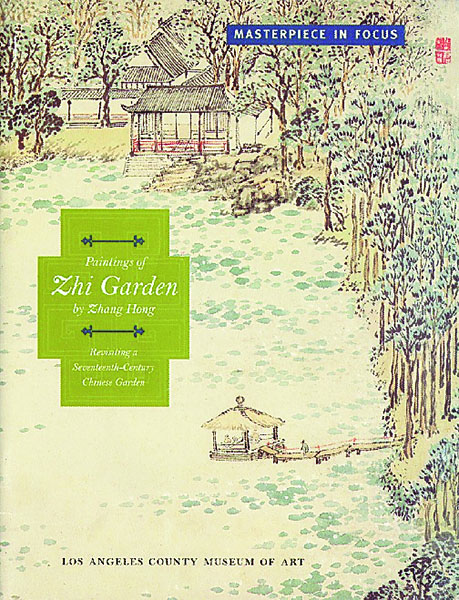 Hailing the album as "incomparably the best visual evidence we have for a major garden from the great age of gardens in China", Cahill told the audience at the lecture that, although he was not able to identify either the artist's patron, or the location of the garden, he believed that according to the canals in the paintings, it might have been in Suzhou, Jiangsu province. For decades, he was unable to find evidence to support this theory.
In 1978, before China and the US officially established diplomatic ties, Cahill met Chinese garden historian Chen Congzhou in New York, where the latter was helping to create the Ming Xuan (Astor Court) at the Metropolitan Museum of Art.
When Cahill showed Chen some leaves from the Zhiyuan album and photos of several others, the historian was "quite excited", Cahill wrote in a letter.
Chen said that he would like to work with Cahill to study the album. The two eventually lost touch, but not before the American could gift Chen with a set of black-and-white photos of the 14 paintings, which he later published in the opening pages of his comprehensive 2004 collection of articles on ancient Chinese gardens, Yuanzong, and which are the only photos in the book.