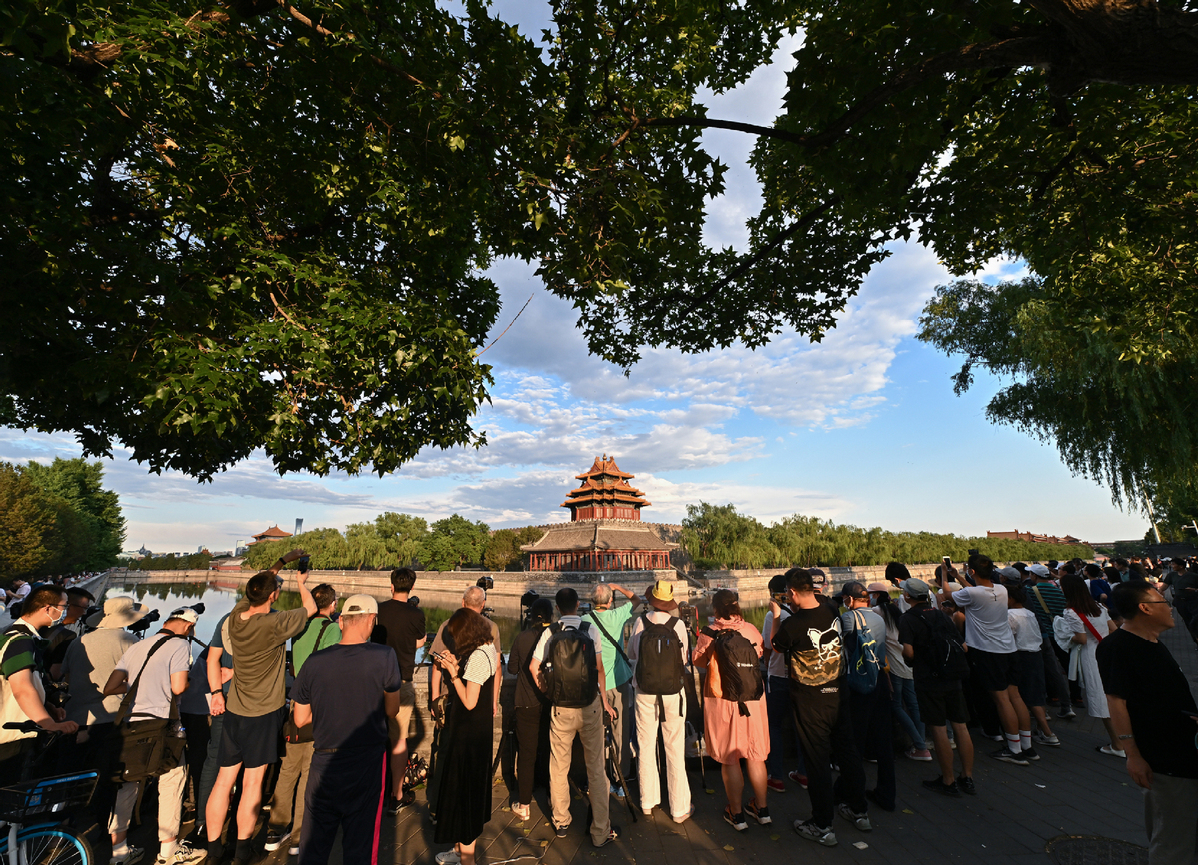 A casual walk along the Beijing Central Axis, joining the dots of the Drum Tower, the bustling Nanluoguxiang Lane, the Jingshan Park and the majestic Forbidden City -- this was Zhao Xianghan's maiden city-walking journey in the spring of 2022.
Since then, the 21-year-old student from the Beijing Foreign Studies University has remained a city-walk enthusiast, believing it to be the best way to "rediscover a city."
"I visited Beijing before the start of my college life here, and it was a typical package tour during which going to scenic spots and taking photos was a big thing. The crowded tourist attractions gave me the impression that Beijing was a noisy place," said Zhao.
"Yet now a city-walk allows me to see a whole different side of Beijing, which is full of serenity," Zhao added.
With the increasing variety of travel options, conventional group tours can no longer satisfy people who are looking for a more personalized and differentiated travel experience and hoping to delve into every part of the city in a more immersive way, wrote a blog on social media platform WeChat, which has garnered more than 100,000 views.
Compared with tightly-scheduled travel plans and picture-taking tours, city-walking focuses on the free, casual and spontaneous experience, read a recent article by the People's Daily.