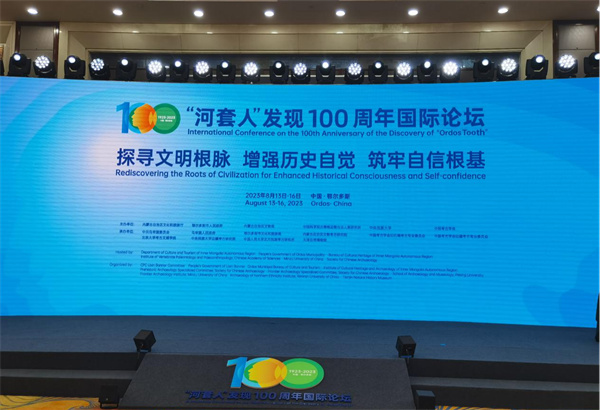 The International Conference on the 100th Anniversary of the Discovery of "Ordos Tooth" was inaugurated on August 14 in Uxin Banner, Ordos city, North China's Inner Mongolia autonomous region.
Over 170 experts and scholars from domestic and foreign archaeological research institutions and universities attended the forum, including those based in Russia, the United States, Japan, the United Kingdom, and France.
During the opening ceremony, Du Huiliang, mayor of Ordos, introduced the archaeological excavation and related work of "Ordos tooth". A ceremony was launched to unveil the Salawusu Site Museum and the Hetao Man Cultural Research Center. Experts delivered keynote speeches on the conference's theme.