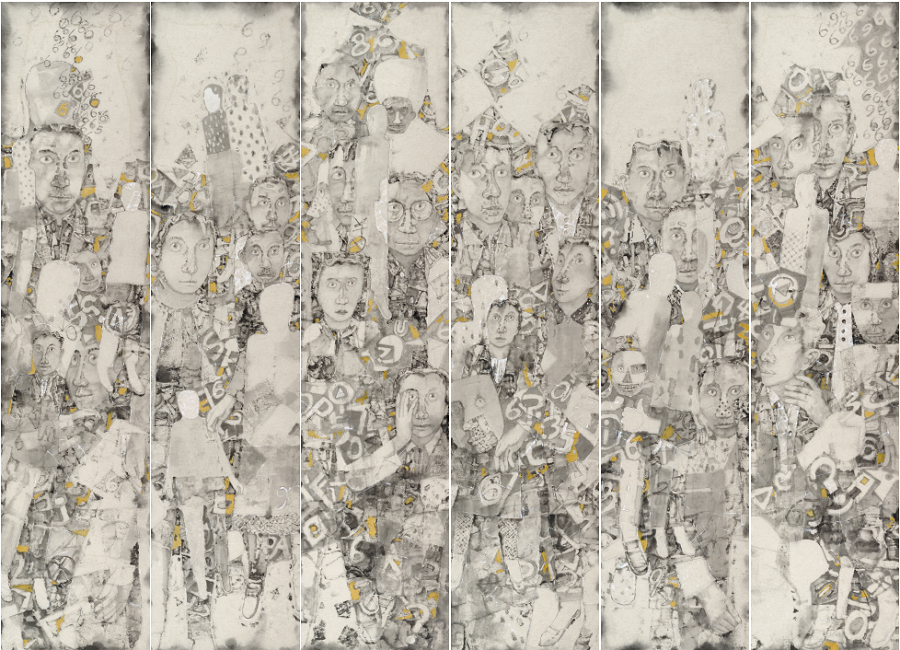 The impetuosity to get as much information as possible and the following state of being lost in it are the main subject being depicted by ink painter Shang Ke, a resident artist of the China National Academy of Painting.
"May be it is an inevitable situation. But meanwhile I want to step aside, retreating to be alone, and reflect on what people really think about in their mind," he says.
Shang shares his observation of the urbanities, their passion and anxieties, at To Watch, To Reflect, his one-man show at the academy's art museum, until July 31.
The exhibition is under the banner of Not Alone in the Righteous Path, a project that China National Academy of Painting launched in 2021 to show the work of its resident painters.