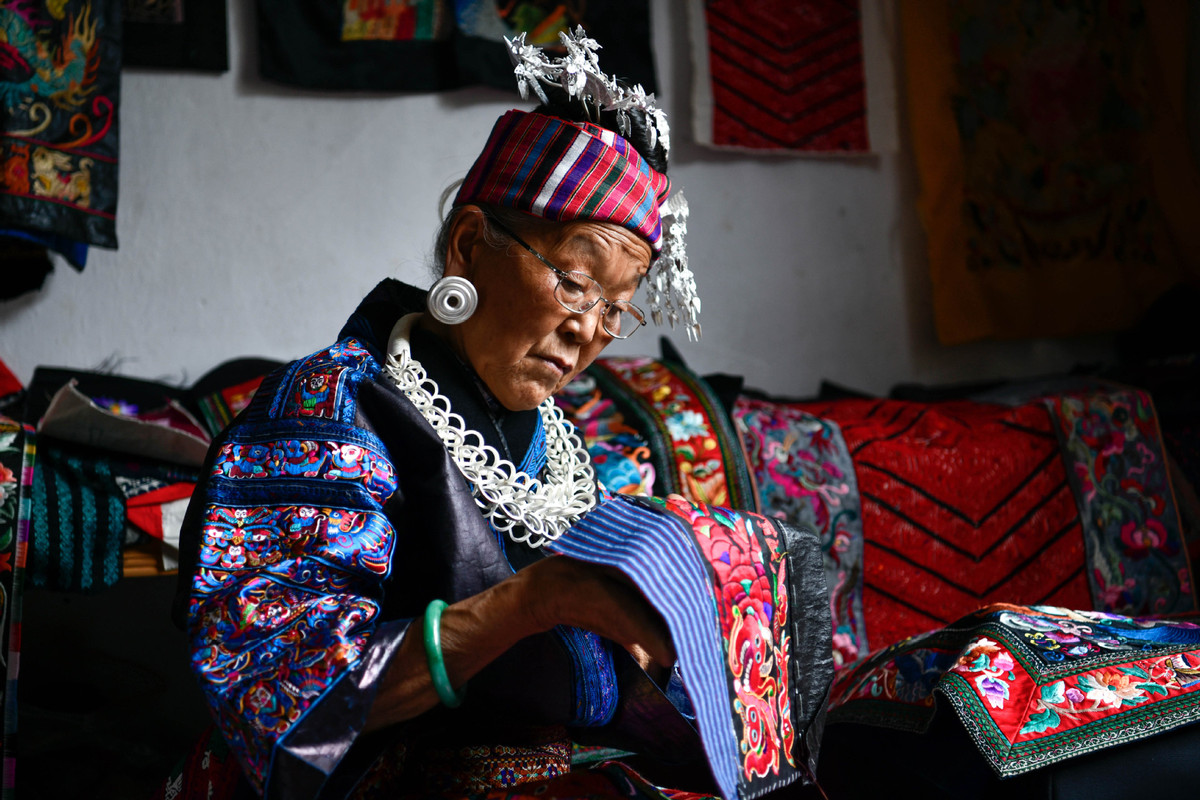 Pan Yuzhen, 77, was embroidering flying butterflies and peonies while leaning against a window.
Hailing from Taijiang county of Qiandongnan Miao and Dong autonomous prefecture in Southwest China's Guizhou province, Pan is an inheritor of the intangible cultural heritage of Miao embroidery of the Miao ethnic group.
Dressed in Miao ethnic costumes featuring unique embroidery patterns, Pan has been a frequent guest on the international fashion stage. These experiences have made her well-known.
"The girls in my hometown can embroider with needles from a very young age. Since I was five years old, I learned embroidery from my mother and sister. Miao embroidery techniques are complicated, but I have basically mastered all embroidery methods," Pan said, adding that she used to embroider for herself, but after she got married, she also made embroidered clothes for her family.
Pan's daughter Zhang Yanmei, who was born in 1977, suffered from poliomyelitis at the age of three. "I remember when I was a child, my mother took me by boat to seek medical treatment along the Qingshui River, and we had also been to Beijing to see a doctor. Although doctors said it could not be cured, my mother never gave up," Zhang said.