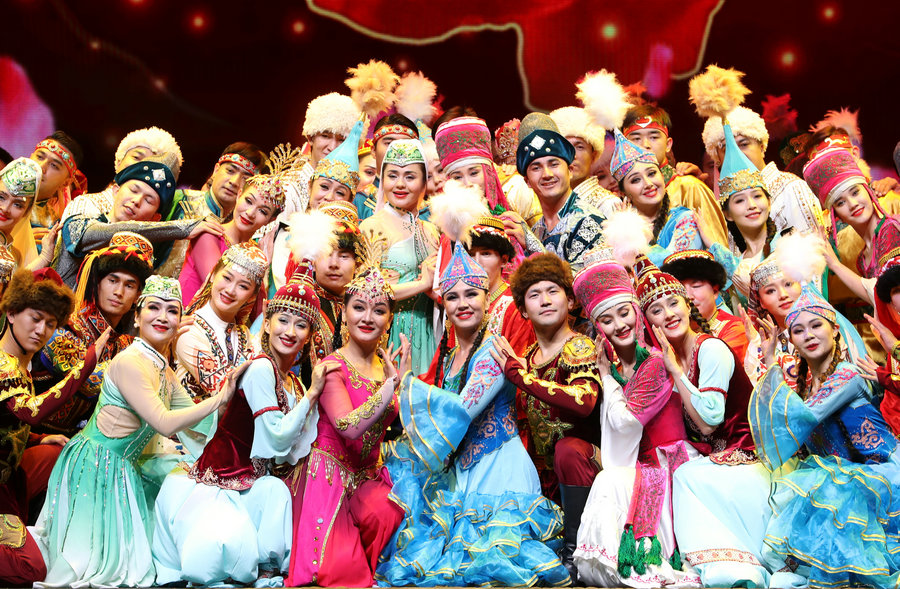 The opening ceremony of the Sixth China Xinjiang International Dance Festival kicked off in Urumqi on Thursday.
With the theme "Dreams of Dance, Harmony of Silk Road", the festival, which runs until Aug 5, has brought together more than 1,000 artists from Asia, Europe and Africa to communicate with each other and display their dancing skills. Altogether there will be 60 performances staged during the festival.
After the ceremony, the history-themed dance drama Zhang Qian was staged. During the festival, fashion shows, hip-hop shows, dancing creation seminars and other activities will also be held.
The festival is a brand project supported by the Ministry of Culture and Tourism. The State Council Information Office and the People's Government of the Xinjiang Uygur autonomous region cooperated to organize the event. Since 2008, the festival had been successfully five times.