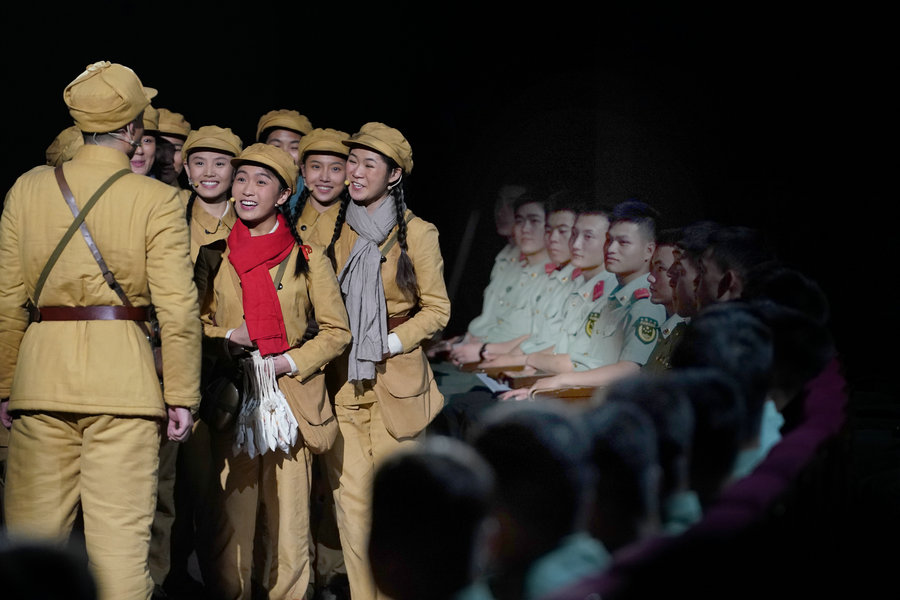 An original play, A Broad River, was staged at the National Theater of China in Beijing on July 19 and 20 with three performances.
As part of the ongoing Eighth China Original Drama Invitational Exhibition, the play, produced by the capital's Culture Center of Xicheng District, commemorates the 70th anniversary of the army entering the Democratic People's Republic of Korea in the War to Resist US Aggression and Aid Korea (1950-53).
Only eight months after the founding of the People's Republic of China, the war, which broke out in June 1950, soon reached the Yalu River that borders China, and wreaked havoc in Dandong, formerly called Andong. As requested by the DPRK, Chinese People's Volunteers forces crossed the Yalu River to aid the DPRK's fight there until a truce was signed in 1953.