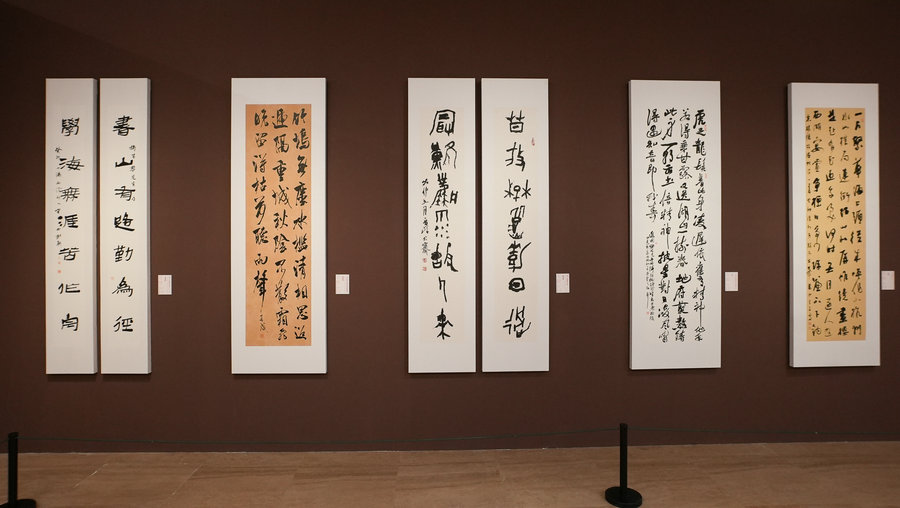 Sensing a highly-likely lack of practitioners of classic calligraphy, a department dedicated to calligraphy and seal art was established at prestigious China Academy of Art, in Hangzhou of Zhejiang province, in 1963. Initiated by prominent artists and educators including Pan Tianshou, Lu Weizhao and Sha Menghai, the department was then the first of its kind in the country to cultivate human resources of calligraphy and to pass on this tradition of writing as an embodiment of cultural accumulations and philosophical views.
Since then, more similar schools have been founded at universities, art academies and colleges. To mark this collective endeavor over 60 years, China Academy of Art has mounted an exhibition, Road to Calligraphy Education, held at the National Art Museum of China through to July 18.
Works of calligraphy, rubbing and seal engraving, as well as photos, documents and videos, are on show. It is to celebrate the role of calligraphy not only as a piece of art standing alone but also, a channel of higher education to integrate the studies of classic texts, Chinese history and philosophy into a whole.