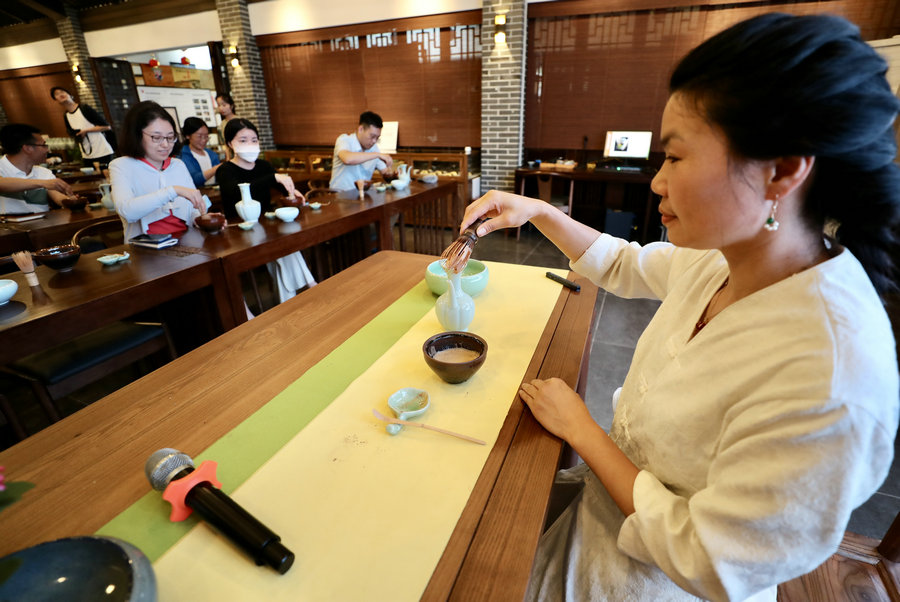 A Japanese monk who furthered his studies in Hangzhou, the then capital during the Southern Song Dynasty (1127-1279), brought the tea-making techniques and tea wares back to the island, which inspired the Japanese tea ceremony.
"It's safe to say that Jingshan mountain is the cradle of the Japanese tea ceremony," he said, adding that even today, Jingshan Temple is still celebrated among Japanese monks.
Jingshan tea now has become centerpiece of a sprawling industry, which Yu said worth more than 3 billion yuan ($421 million).