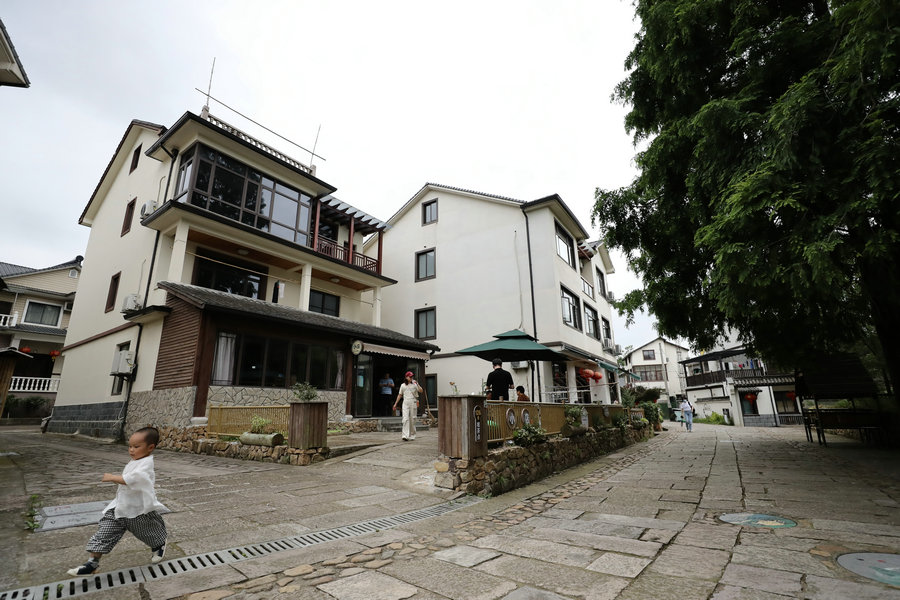 Yu Ronghua, the village's Party chief and a master of tea frying techniques, said tea growing operations fast expanded in the village in the 1970s and, over time, 70 percent of its 1,600 residents are now somewhat involved in tea production, be it running plantations, frying tea leaves or promoting tea ceremonies.
"What we are doing these years is building China's first village that combines Buddhist teachings with Jingshan tea culture," he said.
At age 19, Yu became an apprentice and learned to fry tea leaves with his bare hands in iron pots heated above 200 C. The 54-year-old is well aware that the time-honored tea growing tradition in his hometown is an asset that deserves to be cared for years to come.