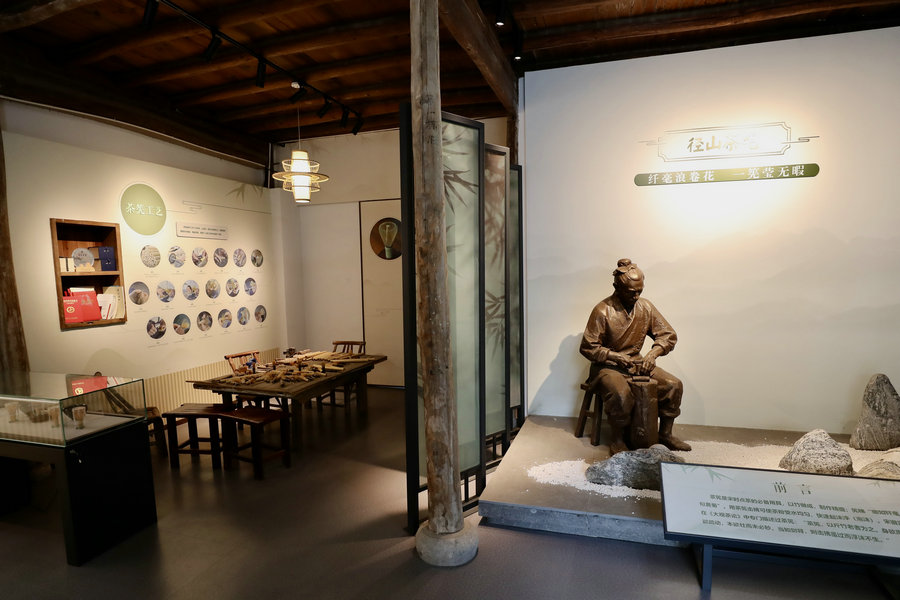 Jingshan tea leaves have a slender and fragile tender appearance, a green and shiny color, a clear and fragrant aroma, with its tea soup being bright green in color.
According to the local chronicles, some 1,270 years ago, the Great Master Faqing created the temple, where he also planted a few tea bushes as Buddha offerings. Over the years, the tea spread throughout the valleys and developed a unique and fresh flavor, which is known as Jingshan tea today.
The monks of Jingshan Temple collected the tea during the Grain Rain season and stored it in small pots to serve others.
"The tea leaves have properties such as refreshing spirits and the ability to improve one's eyesight," Yu said.
Soon after, the tea culture flourished.