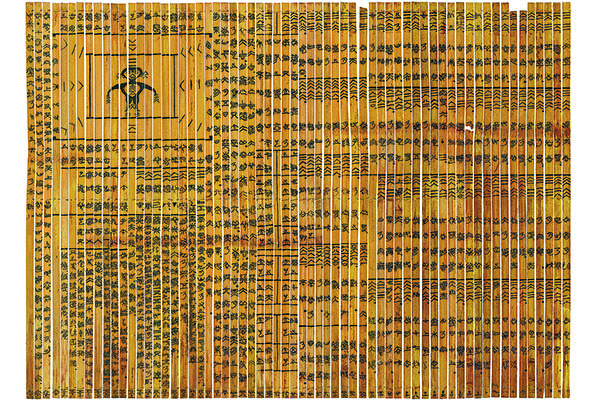 The book series targets both domestic and overseas scholars specializing in studies of early China and readers who are interested in ancient Chinese civilizations, aiming to help them build a better knowledge of traditional Chinese culture, says Peng Gang, vice-principal of Tsinghua.
In 2008, the university received a collection from alumni donations of more than 2,500 bamboo strips, inscribed mainly with early Confucian classics and historical records.
Their contents also include historical chronicles, pre-Qin (before 221 BC) thoughts on governance, warcraft and the rule of law, mathematics and ancient astrology. Notably, Suanbiao, a manuscript of 21 strips, was recognized by Guinness World Records in 2017 as the oldest decimal multiplication table in the world.
At first, scholars believed that, when arranged in the correct order, it could perform multiplication and division of any two whole numbers under 100, and numbers with a fraction of 0.5.
They later revised that view, speculating that, theoretically, this table can calculate at maximum 495 times 495 — meaning any result of multiplication within 245,025 — and corresponding division, which is much greater than they originally thought.