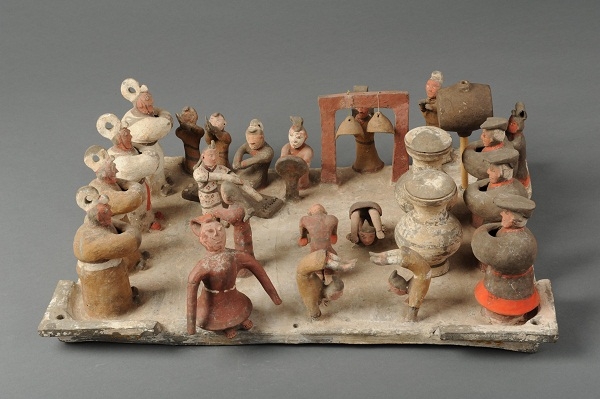 More than 2,000 years ago, during the Western Han Dynasty (206 BC-AD 24), a clay plate measuring 67.5 centimeters long and 47.5 centimeters wide recorded an impressive aerobatic and musical performance.
The plate features colored pottery figurines in acrobatic stances, singers, dancers, and musicians from the Western Han Dynasty, and is now part of the collection of the Jinan Museum.
Many of the moves of modern acrobatics can be found on this small clay plate.
According to historical records, acrobatics back in the Qin and Han dynasties (221 BC-220 AD) were extremely difficult and even as thrilling and entertaining as they are today.