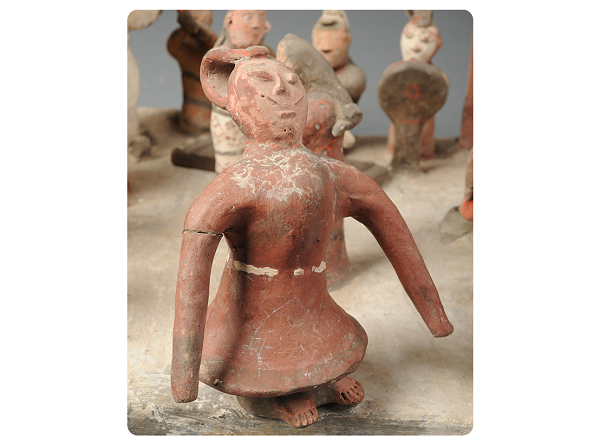 The whole clay plate was like a photo of a public performance, showcasing the moment of singing and dancing in that era.
The mixed performance is Baixi (a hundred plays), which dates back to the Qin Dynasty (221-206 BC) and flourished in the Western Han and Eastern Han dynasties (206 BC-AD 220).
According to Cihai, a large-scale dictionary and encyclopedia of the Chinese language, Baixi refers to a diverse range of performances including ancient aerobatics, singing, dancing, martial arts, and beast training.