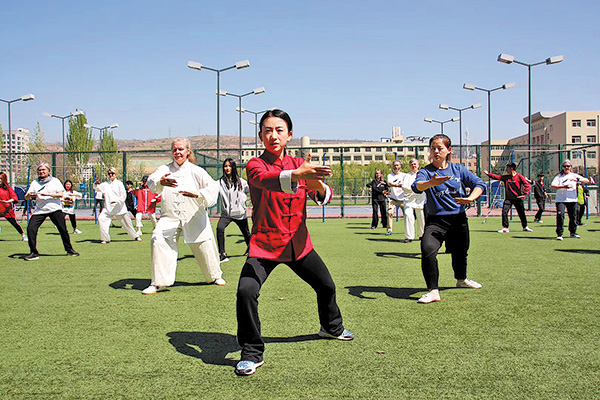 Years of being put through the mill has tempered her, made her tough, and kept inspiring her in daily life. "That's why I hope more people can get to know and learn martial arts," she says.
In 2003, she was enrolled at Gansu University of Political Science and Law in Lanzhou as an undergraduate majoring in English, and was recruited by Tianshui Normal University as a PE teacher in 2007.
"After my videos became popular, that seemed to ignite my students' martial arts dreams. I can really feel their curiosity and passion," says Zhang Hanliang.
According to Ran Jianfei, who used to be a student of hers, Zhang Hanliang is a very careful and hardworking teacher. "She patiently and repeatedly taught us the martial arts movements. Moreover, she reminded us to keep improving our morality and to learn more general knowledge, encouraged us to read ancient classics, as well as stressed the importance of possessing both integrity and ability," Ran said in an interview last year.